Keep in mind

that …
– if you are between two sizes, always go with the larger one. Taking in a dress is the safer option. Compare your bust, waist, and hip measurements, for instance, if they are like 12, 10, 8, it is very important that you choose size 12, and get it altered if needed.
Having trouble finding your size? Not sure what size to order? Here is an easy way to take some quick measurements at home for online shopping based on Terani Couture size chart. All you need is a soft tape measure; your figure straightened up in front of a mirror and a notepad. Be careful with these three steps, and you are good to go!
1. Bust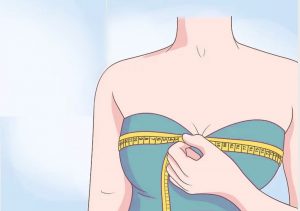 The bust is the fullest part of your chest. Always consider the undergarment you will wear with the dress, and wrap the tape loosely around the fullest part of your chest, nearly above the nipple level, exactly under your armpit. Round the nearest number and that is your bust measurement.
* Removing your top will make it easier to place the tape at the right areas. This is not your bra size, so keep the tape snug but not too tight.
2. Waist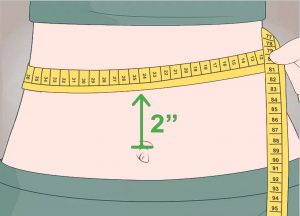 To measure this part, you need to find your natural waist. This is the narrow part of your waist, about 1 or 2 inches above your navel. Wrap the tape around the smallest part of your waistline or your natural waist. The tape should be comfortably loose.
* Breath out and stand relaxed. Bending to a side creates creases which highlight your natural waist.
3. Hips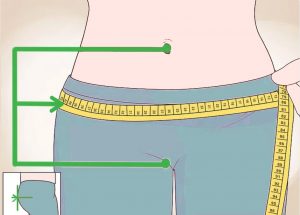 It is the fullest part of your seat. To measure your hips, stand with your feet together, wrap the tape around your rear, over the largest part of your buttocks. The hips are between your crotch and belly button.
Notes:
-It is better to ask someone to help you with this, and instead of a tape measure, you can use a piece of string and a ruler.
-If you still have trouble finding you size in Terani Couture size chart just a message to MackTak Support ( macktak.com ), Team  will do it. We would love to be with you throughout this process. Come to us with any question you might have about sizes, colors, and orders.
The great thing about MackTak.com is that you can find the newest Terani Couture dresses with best prices, surprising coupons, season offs, and amazing sales. Terani on Sale category at MackTak includes different budget-friendly styles with authentic qualities that help you save a lot of money in your pocket. If you want a versatile, cheap dress, check out the Terani Couture category here and see it for yourself. Don't say you are not enjoying a complete bargain!
also have good news for fashion seekers; Terani 2020 collection has recently released, and to be fair, it is phenomenal. It is our only offer for those who care about dressing up trendy. MackTak New Arrival category updates every day with the most celebrated dresses of 2020.