You don't have to stick with the typical bright red and green colors when deciding what to wear for Christmas Eve though you certainly can. There are other, less obvious, colors to wear to Christmas Eve gatherings that celebrate the winter season and pull from the less traditional palette of Christmas colors.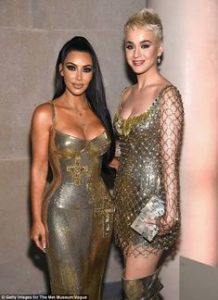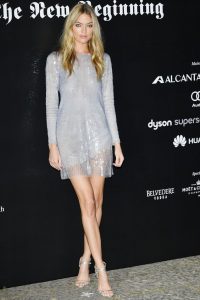 Metallic Gold: For those who don't enjoy decorating or dressing in the classic red and green Christmas colors, gold, silver, and/or white are often the go-to. Metallic shades of gold are perfect for any fancy event although you can dress it down a little for more casual gatherings.
Shimmering Silver:The suggestions for gold apply to silver as well. If you're wearing the metallic shade near your face, keep in mind that cooler skin tones tend to look best in silver, while warmer skin tones tend to look best in gold. Try a light gray tunic sweater threaded with shimmering silver or even a plain gray top that's so light, it looks silver.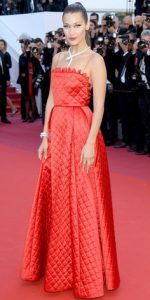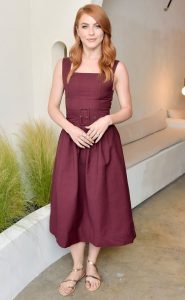 Bright, Festive Red: Want to stand out? Love any excuse to wear vibrant red? Christmas gatherings should be no challenge for you. Wear a slinky red dress to a formal event, or try a fitted v-neck or crew neck sweater with dark denim and casual boots (don't forget the boot socks with a cute design at the top).
Wine, Burgundy, Mulberry: These are all so similar, with wine being the deepest purplish-red of them all. These are more cool-toned than some of the traditional "Christmas red" shades, but flattering on more skin tones. These also stand out less in a crowd, so if you're shy and don't want to stand out quite as much, this is a good almost-red to go for. These types of shades pair well with textured fabrics, like lace or velvet.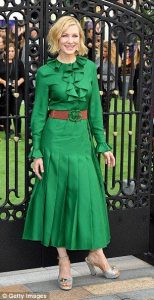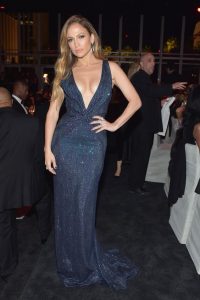 Traditional Greens: Anything from a mid-tone green to deep forest green will work here. Just steer clear of the brighter, more yellow-toned greens because they say "springtime" more than "holiday season." The darker greens, like mulberry and wine, work well in velvet and other textured fabrics.
Navy blue: It is another shade that shows up time and time again during the holidays. It's dark, but not black, so it may feel less somber in some situations than black might. Black works in most situations, but some ladies may prefer to mix it up, especially during the holidays. With the right scarf or jewelry, you can wear navy blue with silver, green, or even red. Just make sure you have a statement accessory that features both colors, in the case of red or green (like a blanket scarf).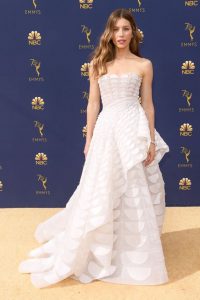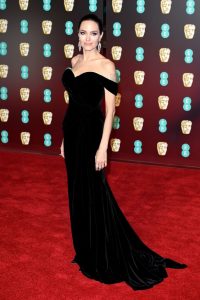 Winter White: You don't have to wear dark colors or go the official "Christmas colors" route for Christmas Eve gatherings, whether they're casual family get-together or fancy dinners. Winter white (or even white, though it's less common during the winter) is a gorgeous way to play up your skin tone, plus it's a perfect neutral shade ladies can use to complement a bolder makeup style.
Classic Black: When is a black dress ever inappropriate for the occasion? Practically never, and that goes for Christmas Eve, too. A sweater dress in any length with black tights (consider a pattern) and black shoes won't look out of place, nor will a cocktail dress if you have something more formal planned for that evening. Men look dashing in black ensembles as well whether they are dressed up or down.