The Met Gala's red carpet is known for delivering some of the most daring fashion statements of the year. The charity benefit, which costs upwards of $30,000 a head to attend, has a rich history of attracting risque outfits. .The event's reputation, coupled with 2019's theme "Camp: Notes on Fashion," has again resulted in an eye-catching assortment of bold looks. And, as the stars of stage, screen, music, fashion and sport arrived at the Metropolitan Museum of Art in New York Monday night, it also became clear that definitions of "camp" remain open to interpretation.
Dua Lipa in head to to print dress.
Lady Gaga's first of her multiple outfits, which she slowly revealed as she walked the pink carpet.
Katy Perry lights up the pink carpet in a dress designed by Jeremy Scott for Moschino.
Nicki Minaj in a full-length ballgown.

Cardi B's custom Thom Browne dress features 30,000 feathers. Thirty-five people had a hand in its creation.
Céline Dion in an Oscar de la Renta bodysuit.
Jared Leto in a long-sleeved red silk Gucci gown, carrying a wax-like replica of his head.
Co-host Harry Styles in a Gucci blouse and pearl earring.
Corey Gamble, Kris Jenner, Kim Kardashian West, Kanye West, Kendall Jenner, Kylie Jenner and Travis Scott arrive together.
Dressed in a gold bodysuit and matching headpiece, actor Billy Porter made a theatrical entrance, carried onto the red carpet by six shirtless men.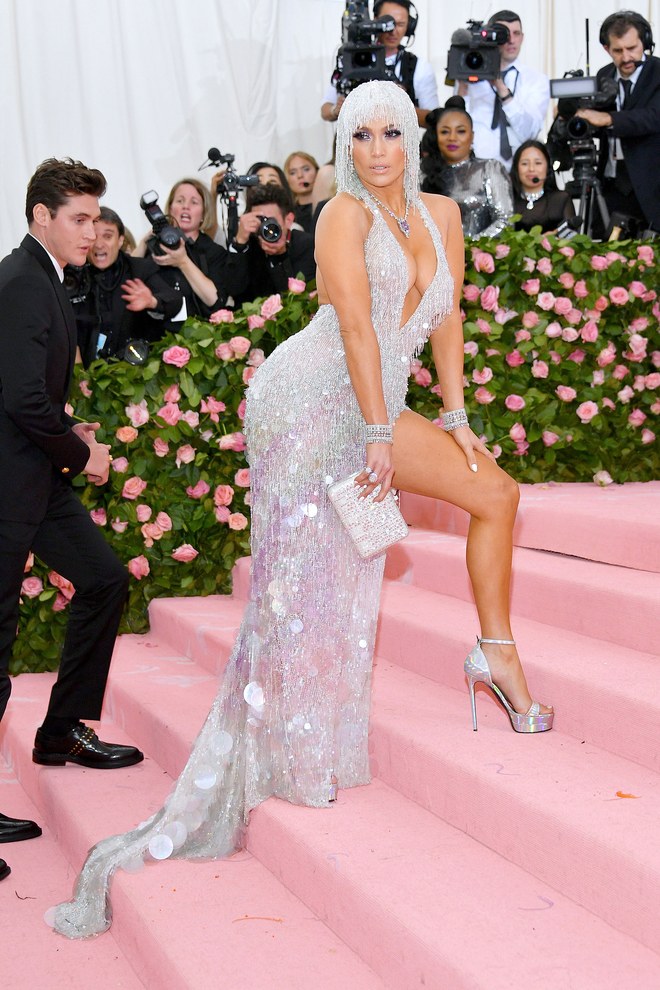 Only J.Lo could make a beaded wig look this good. She arrived with her fiancé, Alex Rodriguez, who wore a pink suit.
Priyanka Chopra and Nick Jonas, who first met at the Met Gala, arrived in coordinating white and silvery looks this year.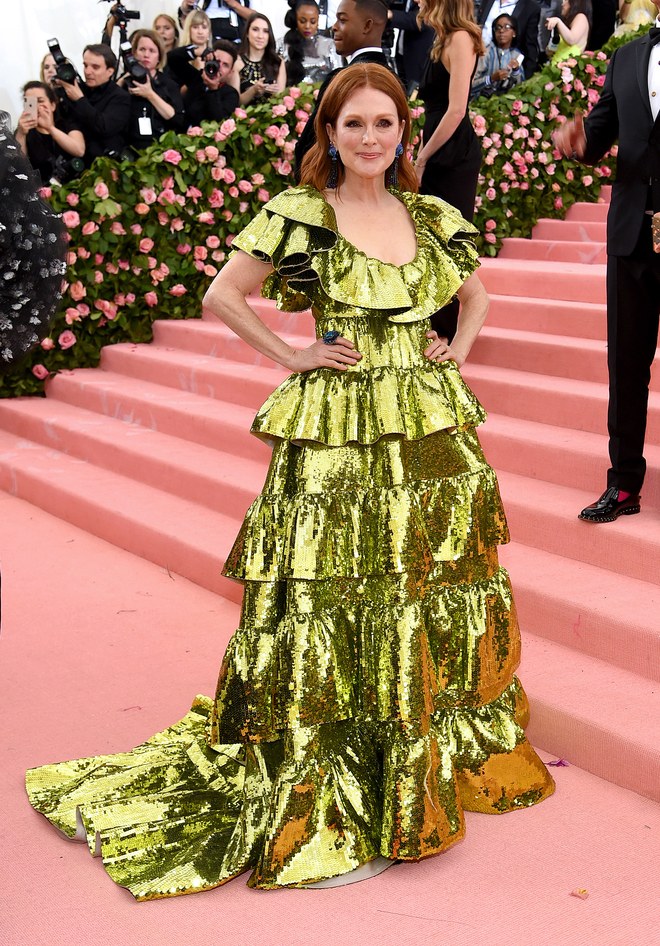 Julianne Moore complemented her flame red hair with a bright green tiered ruffle dress.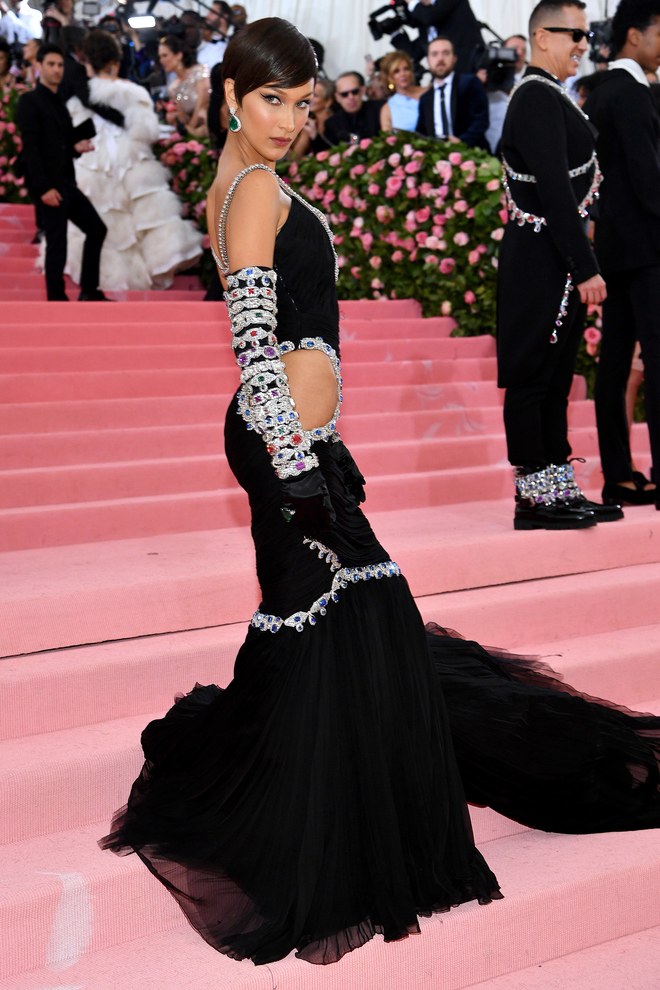 Bella Hadid wore a pixie cut wig with her custom Moschino dress.