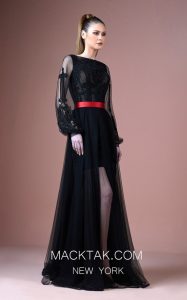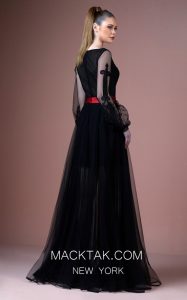 The fascinating glorious design before you is the ultimate dream of well-dress women. This amazingly designed Gatti Nolli OP4679 Evening dress will praise your sophisticated beauty by its flawless tailoring, the quality of its fabric, and the skills behind its design.
This lovely evening dress is one of the best sellers on this Gatti Nolli collection, for the design makes it possible for you to wear at the different sets of occasion, from the formal one to the friendly situations.
This gorgeous evening dress is a special offer for ladies with modest and simple taste in fashion, for the delicate tailoring of the dress shapes a lovely silhouette based on a shiny caressing 3D embroidery fabric, trying to make your beauty doubled.
The Gatti Nolli evening dress you are looking at features embroidered, long bell sleeve, lace bodice having bateau open neckline with great view of your upper body specially the bust portion, continuing to the revealing of the dress, showing of your silhouette, going to the snugged red belted waistline.
It is embracing the hips, highlighting the delightful curves, and edges, ending in a tiny underlay skirt decorated with pleated long exposing overlay with comfortable tailoring and high slit. This Gatti Nolli Evening dress offers a desirable look the beautiful ladies to celebrate their beauty in the most artistic, and wanted way.
Gatti Nolli is one of the most known and celebrated brands in women fashion all around the world. Gatti Nolli Couture tries to see the dream of every woman fulfilled. Gatti Nolli's designs are mixture of calmness, wildness and above all creativity, which reflects the personality of being confident and ambitious till the end.
The Gatti Nolli dresses are showing the unique talent in all over the world and in any exhibition with the prestigious designs and glamorous silhouettes. These evening dresses have brilliant styles, based on magnetic fabrics, and the genius mind of skillful designer, in touch with delicate side of feminine feelings.
They are the true embodiment of glory, luxury and modesty. Gatti Nolli is the guarantee for beauty. This special offer of MackTak Evening Dress imposes a memorable look on your gorgeous body style, and you will love this look a lot!