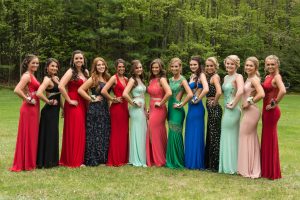 Girls are dreaming on their extraordinary memorable prom night since they are just a bunch of students, but the fact is that choosing the best prom dress is always one of the things they dream of at night, until the day has come! Based on our experiences it has a great value to know A to Z of styles, fabrics, tailoring… to choose your favorite, yet exclusive prom dress. Here we simply gathered some useful ideas for you;
You need to know your body type. It means knowing type of your body helps you to imagine what looks good on you, or which dress is going to make you the queen!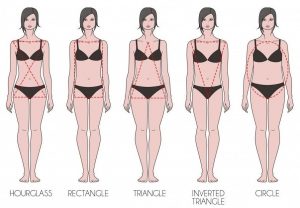 *If you have hourglass body, you can choose a prom dress, which accentuate the waistline, and create balance between top and bottom of your body. In that case, the prom dress at the top of your list can have trumpet or mermaid design, flowing long skirt, sleeveless, and sweetheart or V-neckline bodice.
*If you have triangle (pear) body, you can choose a prom dress, which elaborates on the hips, a fitted bodice dress that embraces the top.  The options for you are A-line dress (short or long), tulle, net or sheer fabrics, halter neck, noodle straps or strapless.
*If you have circle (apple) body, you can choose a prom dress, which highlights bust and upper area. You can dress up in long prom dresses with A-line style, empire cuts, deep V, bateau or halter neckline, illusion sleeve, strapless bodice, asymmetrical full skirts, and fabrics with embroidery and embellishments.
*If you have inverted triangle body, you can choose a prom dress which illusions the waistline in a best way possible. A-line princess style, midi length styles with revealing slits, peplum cuts or ruffled skirts are some of the keys for your night.
Find your matching favorite color. Colors tell a lot about your personality and feelings. It all depends on the mood you are eager to show.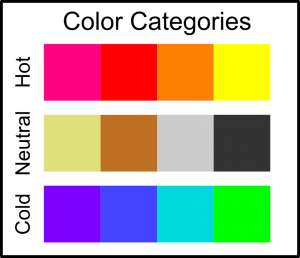 Blue; confident, black; sophisticated, pink; fun, purple; honest. Actually, some people are better in a special color, it means you need to be absolutely aware of your hair color, figure, eye color, face shape, mouth size, and eye size. Black and white are the classic colors for ceremonies. Black is elegant and mysterious, and white is pure and romantic. Red adds passionate spirit to your figure while gold and silver are party-forever-styles. Bright colors are modern but you don't want to seem too modern right? Always consider the accessories you can use with the selected color. Also, try the color with different hairstyle to get a closer feeling of how you would look.
*Do not forget about the hair, shoes, and accessories. These three, complete your style, and add much flavor by bringing different shades and special silhouettes.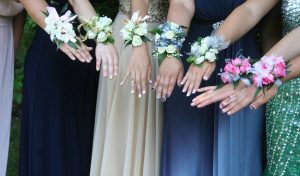 The crown of your glory, your hair, is one of the important factors to look good. Beach waves for broader shoulders, tresses for strapless and illusion sleeves, chignon updo for defined necklines. Checkout the videos before it get late. Matching your shoes with your dress will always be the first answer.   Peep toes, wedges or pumps in nude or gold can go with so many styles. If you want the dress do all the talking avoid the glittering, flashy accessories. One of the things you need to obey is having a corsage. Just make sure your date coordinates the color of the flowers to complement your dress.
*IF you are not still sure about your prom dress, here is a fun, creative, exciting Prom dress quiz for you. To make you more surprised I am going to mention the hit of the year, the new Terani Couture 2019 prom collection, which is on its way to become one of the tangled part of your dream night. Stay tuned for more information on MackTak.com.