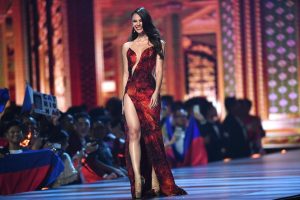 The 24-year-old Australian-Filipina beat 92 other contestants from around the world to take the crown. The honor comes two years after she won the Miss World Philippines title. According to organizers: "Catriona Elisa Gray is known to spontaneously burst into song, which is most likely due to her love of the arts and her Master Certificate in Music Theory. "This model is openly passionate about her love for Filipino dishes, including abodo, balut, and the sweetest mangoes in the world." The 2018 competition took place in the Thai capital Bangkok. South Africa's Tamaryn Green was the runner up, while third place went to Sthefany Gutierrez of Venezuela.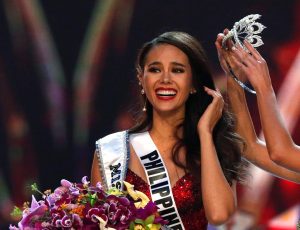 Gray succeeds the 2017 winner, Demi-Leigh Nel-Peters of South Africa. She is the fourth woman from the Philippines to win the prestigious title, the latest being model and actress Pia Alonzo Wurtzbach in 2015. The theme of the 67th Miss Universe pageant was 'Empowered Women'. The contestants were judged by seven women, including former winners, businesswomen and a fashion designer.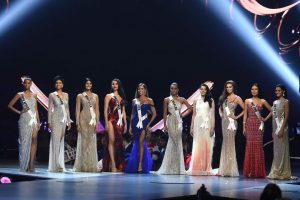 Steve Harvey and Ashley Graham hosted the evening and were joined onstage by a special performance by Ne-Yo. Harvey returned as the emcee of the evening once again, despite his famous flub a few years ago after accidentally announcing the wrong winner at the 2015 Miss Universe pageant. Graham co-hosted the show last year as well. The women from around the world vying for the coveted tiara participated in a number of events, including a swimsuit and evening gown presentation.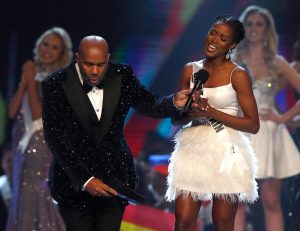 She said she wore red because "when I was 13 my mom said she had a dream that I would win Miss Universe in a red dress." She said her mom cried when they saw each other after she won the competition, the 67th Miss Universe pageant. Gray edged out first runner-up Tamaryn Green of South Africa and third-place Sthefany Gutierrez of Venezuela. She succeeds Demi-Leigh Nel-Peters of South Africa. In the Philippines, pageants are a popular attraction, and Gray's countrymen watching the televised contest cheered wildly and jumped for joy when she was declared the winner.