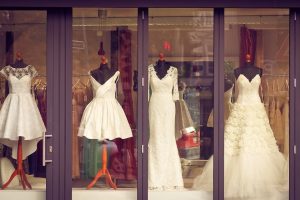 It is every women's dream to wear a legendary and unforgettable dress for any special occasion of her life. The one that embraces her body, reflects her soul, and embodies all of her beliefs. Women with this attitude toward dressing choose simplest but detailed gowns, to empower their vision, to prove something, and that is they are the most beautiful and special creature on the earth, and a cloth should not be there to judge.
Hence, you should always be aware of the message you send with your fashion choices. They define your character and your interest. Well, it highlights that a woman must dress glamorous, powerful, and flawless. These days being complete doesn't mean to wear extra revealing dresses with ultra-glittering vibe pushing too much pressure on your body to look nice and adorable! The more simple you look, the more you feel in touch with your true self, and that means the pure meaning of beauty through a detailed yet smooth, unforced, humble, and over all, natural outfit, which brings you flattening silhouette, and has nothing to do with size ,and adornments.

Based on this unique angle of thought about beauty, the lovely "Aida Lorena Atelier" started to work and design. This idea initiates by Aida's bridal gown, which she personally created it. The one she always dreamed about, since she was a little girl, a dress that is ignorant to all the daily modes principles, and become alive from the deepest part of her heart to celebrate her memorable time. This leads her to start her own business as a fashion designer, and by the help of her friend, Lamona Lazer, the company was established under the name of 'Aida Lorena Atelier'.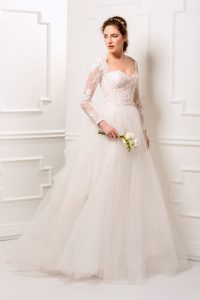 They reached the highest levels of quality and beauty in designing wedding gowns, containing delicate patterned tulle fabric, artistic handmade adornments and embroidery, tantalizing silhouettes based on various styles of bodice, neckline, and skirts, those that imposes an angelic spirit on brides, and make them feel the happiness and beauty underneath their skin. The magnetic fabrics are textile on highest level of quality with smooth and caressing feeling. In addition, they are embellished by hand-made patterns of sequin, bead, crystal and so many other impressive decorations even hard to imagine! To accomplish more and share the joy of dressing as beautiful as a gorgeous lady should, they decided to extend their business to lines of evening dresses, that speak to you! The Aida Lorena's fantastic evening dresses are absolutely sophisticated and mind-blowingly admired by so many stylish women all around the world. Their sketches includes fresh tailoring, mesmerizing sets of embellishments, mixed with minimalism of precious details and bohemian nature at the same time. These so called "angelic" evening dresses contains sheer illusion nudity, cascading fringes, feathered hems, and hugging postures, only to offer a divine desired look instead of those dingy archaic styles and those irrational fashion trends that took over our lives nowadays. Evening dresses in the new category of Aida Lorena, put you close to your untainted nature as a spectacular lady, imposing an unbelievably artistic spirit, and making you proud of who you really are!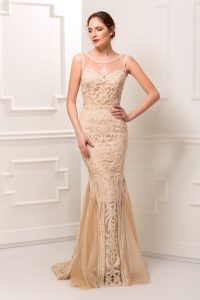 MackTak.com is deeply humbled to welcome the astonishing Aida Lorena on its collections, and our beautiful customer can now on order online whatever that makes them true to their beauty. We invites you to be as feminine as you want, dress up bravely and have the confidence to wear it as no one could. Dare to be yourself. We help you fix your silhouette based on your ever-changing taste, build a steady fashion dream, and make it come absolutely true. Get ready to be unforgettable in the artistic, flawless, and stylish Aida Lorena's designs that you won't find anywhere else ever!