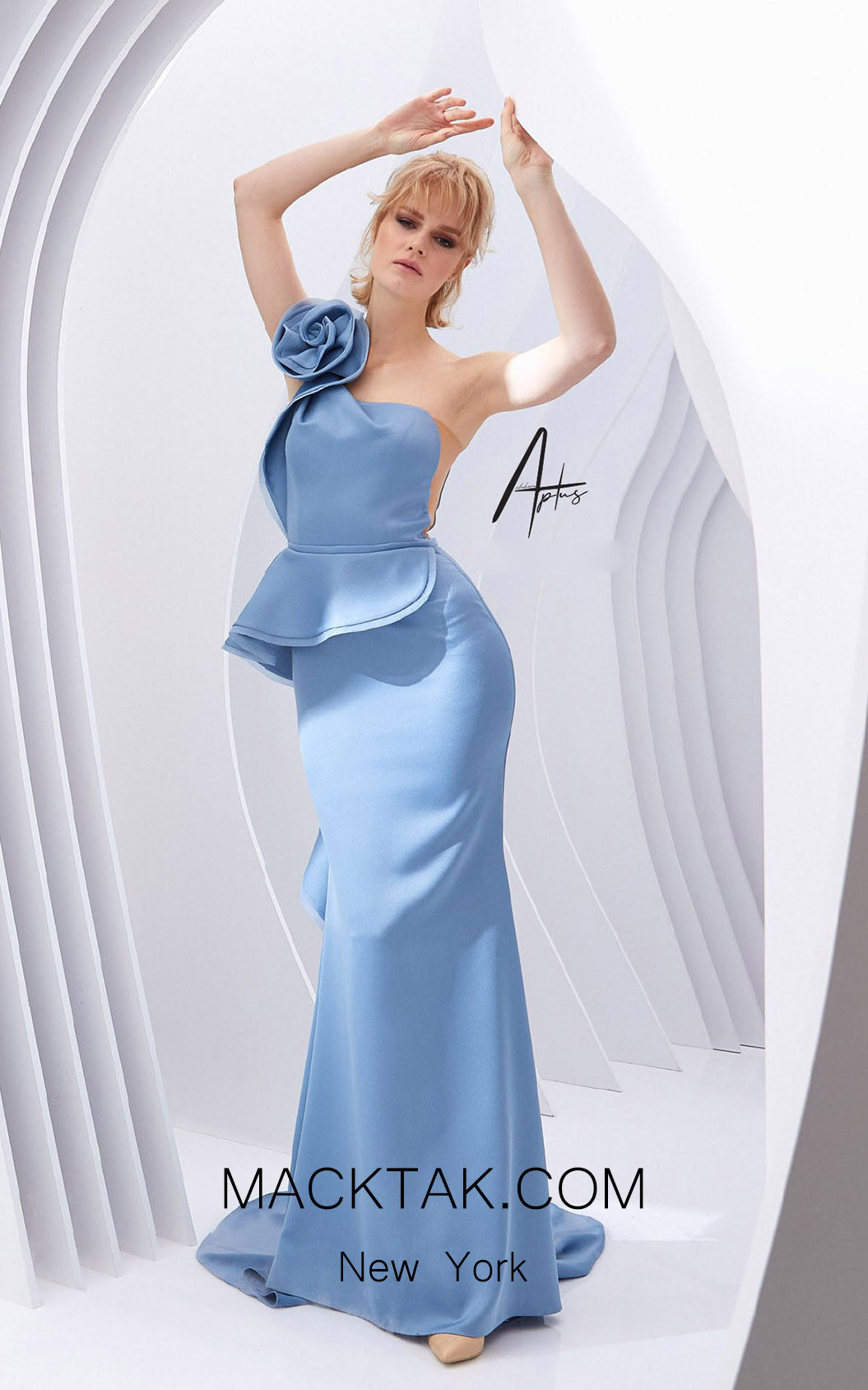 Double click on above image to view full picture
Alchera Y0578 Dress
Availability: Out of stock
Dress chic and elegant for your upcoming party with this gorgeous outfit. The
Alchera Y0578 Evening Dress is a masterpiece with its sassy spirit. If you want a dress to impress this is the one for you. The shiny fabric, floral ruffled details in this design mesmerize you and it will put you at the center of attention.
This lovely Alchera Y0578 Dress starts with a shiny one-shoulder silhouette which adds an elegant vibe to the whole design. This dress is a perfect choice for all thinner silhouette. The upper portion of the dress allows you to wear a plunging necklace, and drop earrings. This part with its gorgeous floral pattern on the shoulder has the most role in adding extra beauty to your face.
Alchera Y0578 Evening Dress has an amazing waist style, covering all the unwanted curves, and edges. The long skirt of the dress will help you to elongate your posture but with a pair of scarpin heels, the fancy look is good to go.
Remember of having some glitter with your makeup. warmer shades will help you to let the dress speaks out for itself. A waved/straight long hair or an updo look cute with this embroidered majestic look.
MackTak will help you with all your questions. If you want to order any different sizes or color do not hesitate to contact us. Enjoy this safe online shopping for we offer you the best return/exchange policy. Keep in mind that the quality and prices are authentic here, and if you found any dress at a lower price in an authentic store our price match policy offers you a 6% discount.
This look is preferable for luxurious parties, formal events, and large gatherings. The details, colors, and artistry will make you shine in the spotlight!