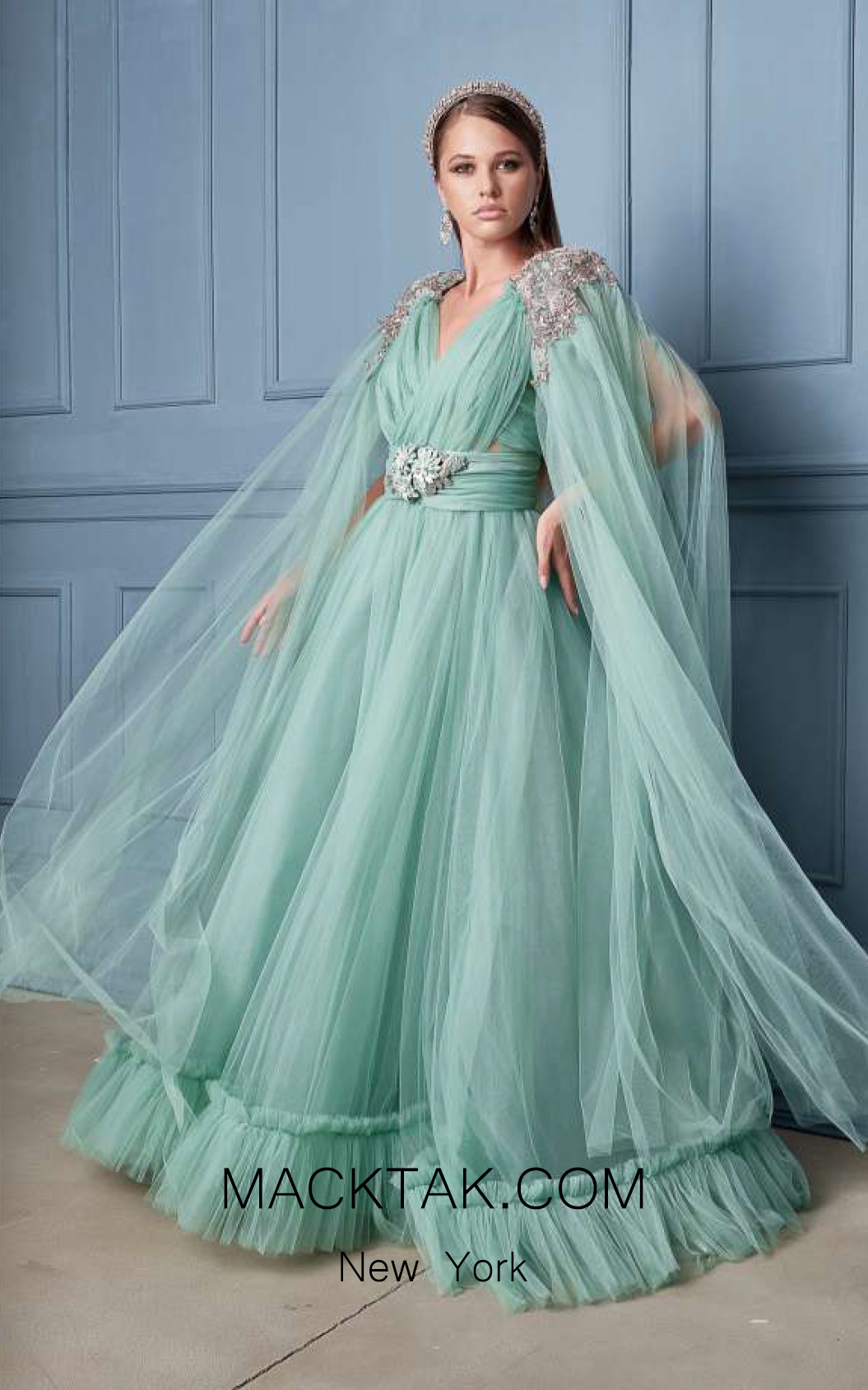 Double click on above image to view full picture
Alda Ciceu NRP SS20-05 Dress
Availability: In stock
Regular Price: $936.00
Special Price $795.60
All eyes on you if you choose to wear this lovely Alda Ciceu NRP SS20-05 Evening Dress. The shiny embellished fabric of the dress is desirable. This look is fashionable and was worn by famous people this year. You could dress like your favorite celebrity in this amazing design.
The bodice of Alda Ciceu NRP SS20-05 Evening Dress starts with sleeveless style having embellished long ruffled layered structures, which reflects its beauty by showing off your smooth skin. The pleated revealing front portion gives you the spice you want with this silhouette. You can wear this dress with every size, and body shapes, the look is versatile and practical.
The embellished waist portion of this Alda Ciceu NRP SS20-05 Evening Dress has a snugged design, embracing your curves and edges, falls to a long ruffling skirt with floor-sweeping train and puffy style.
MackTak will help you with all your questions. If you want to order any different sizes or colors, do not hesitate to contact us. Enjoy this safe online shopping, for we offer you the best return/exchange policy. Keep in mind that the quality and prices are authentic here. If you found any dress at a lower price in an official store, our price match policy offers you 6% discounts.
Alda Ciceu 2020 Collection provides you with some of the most classic and chic designs that are popular choices of celebrities this year.