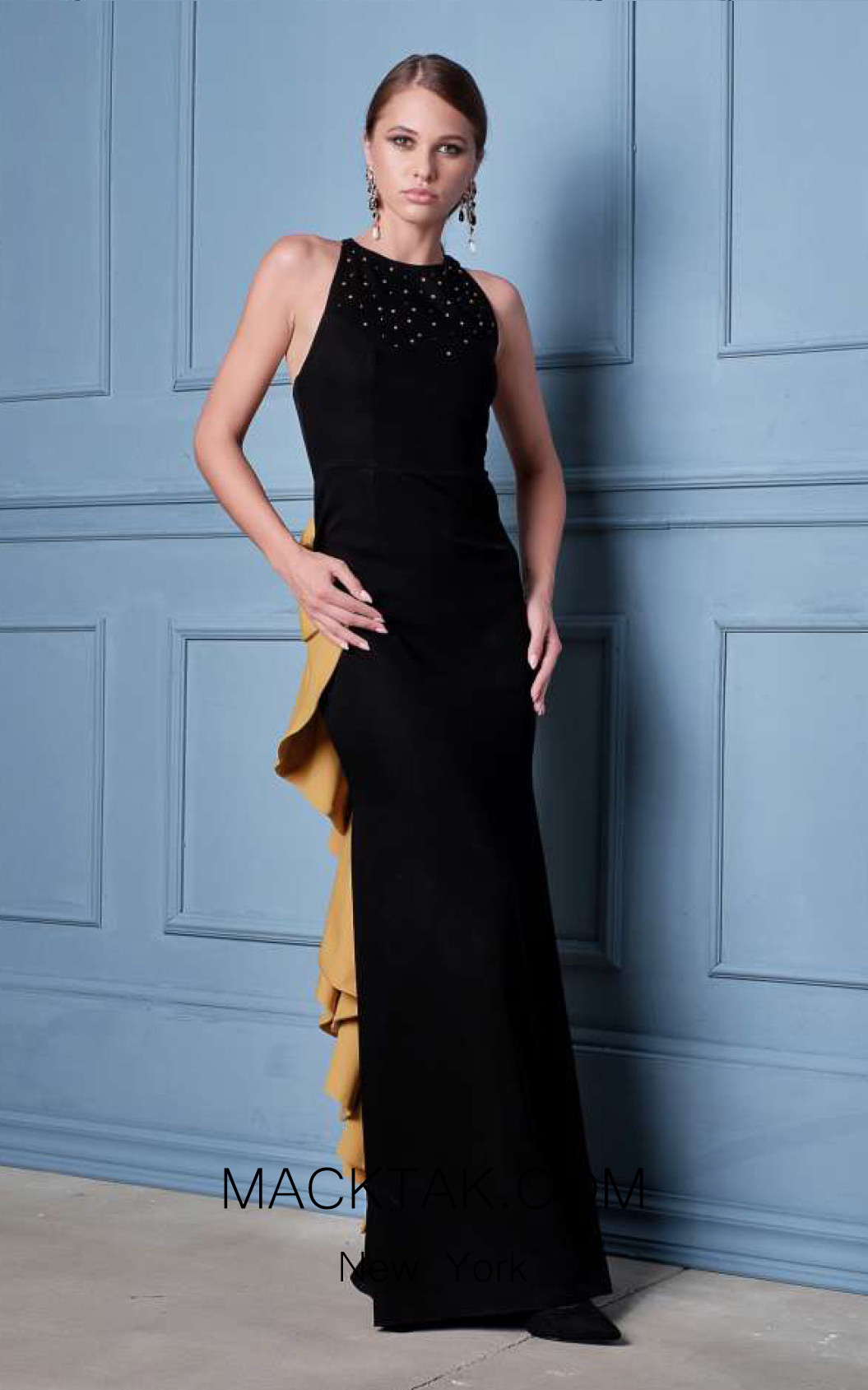 Double click on above image to view full picture
Alda Ciceu NRP SS20-25 Dress
Availability: In stock
Regular Price: $826.00
Special Price $702.10
Creat the best night of your life by wearing this irresistible Alda Ciceu NRP SS20-25 Evening Dress. This ideal dress is going to stand out in your closet, for it is a versatile style for all sorts of events and parties. The beautiful ruffled patterns and shiny fabric of the dress are incredibly artistic.
The fitted sleeveless bodice of Alda Ciceu 6521H Dress starts with a shiny pleated fabric decorated with eye-catching embraced tailoring, which is creating the most romantic view. The upper body of the dress gives you a stunning look with showing some skin of the shoulders and neck portion. Go for this look and enjoy the compliments.
The comfy waist portion of the Alda Ciceu NRP SS20-25 Evening Dress is decorated with extra ruffled layer at the back. It falls to a long skirt. Complete the luxurious style in T-straps heel.
MackTak will be with you throughout the whole time. Feel free to ask all your questions. If you couldn't find your right size or color, let us know, and it will be ready for you in no time! To ease the online shopping for you and to give you a safe experience, we offer you the best return/exchange policy. Do not hesitate to order your favorite dress. We also recommend you the price match offer, plus a 6% discount!
This Alda Ciceu NRP SS20-25 Dress is delicate and structured in the best way possible. For more stunning designs, check out Alda Ciceu 2020 collection.