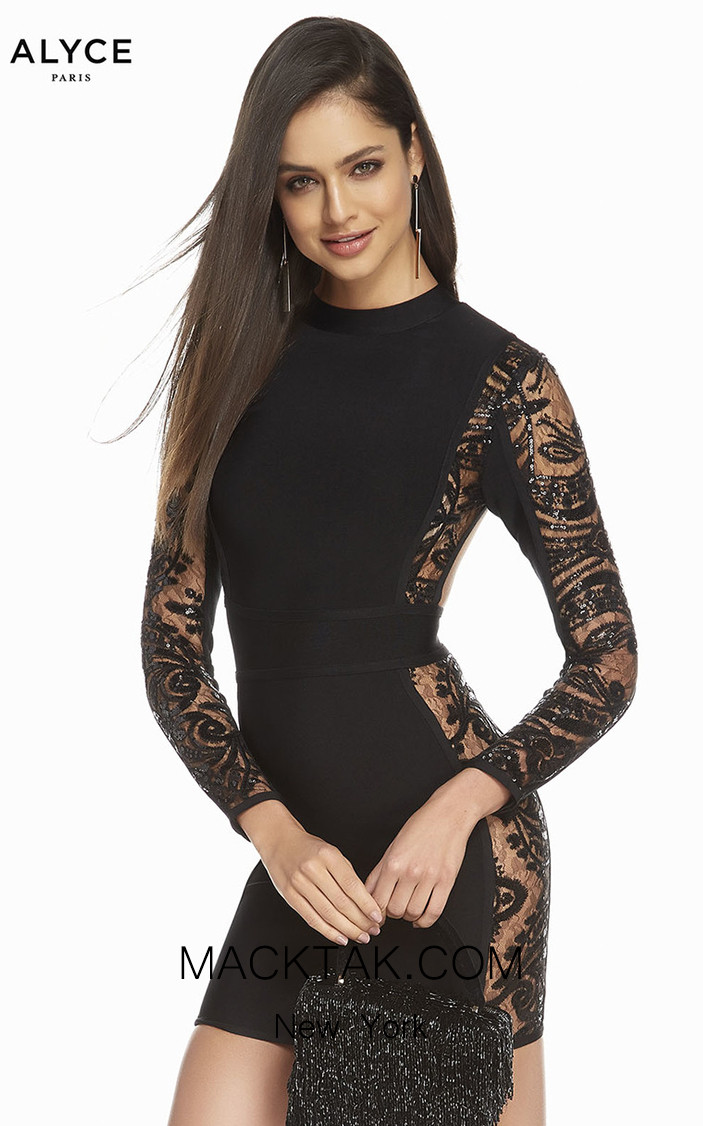 Double click on above image to view full picture
Alyce 4115 Dress
Availability: In stock
Regular Price: $163.00
Special Price $143.44
Here is a chic style to wear over and over at any of your ceremonies. Alyce 4115 Evening Dress gives you an all-time fancy look. The stunning coverage of this dress helps to reduce undesired parts.
This Alyce 4115 Evening Dress starts with a long sleeve bodice having scoop neckline, with revealing sheer-illusion side cuts to focus on your physical perfection. The back of the dress covers the area. The style of the upper body will elongate the posture with the help of its waistline.
The Alyce 4115 Evening Dress has a waistline, and it falls to a short skirt. The dress will look better with ankle strap heels, especially in lighter colors.
Kiss lock clutch bags are a good option for this style. For makeup, choose to wear a darker eye-shadow. An undo hairstyle will impose a feminine spirit on your silhouette.
If you are looking for a formal dress to wear at an office party, an interview, or an important event, Alyce 2020 collection comes with so many stunning and surprising styles of this title.
MackTak is here to provide you with the best online shopping experiences. Feel free to contact us for everything you have in mind, whether you want a different size/color or you are just looking for coupons. The quality and prices are authentic in our store, and we surprise you with fabulous sales, discounts, offs, and exciting offers for a 6% discount on our price match policy. Do not hesitate to order our unique dresses for what it's worth; you can simply use our return/exchange policy.