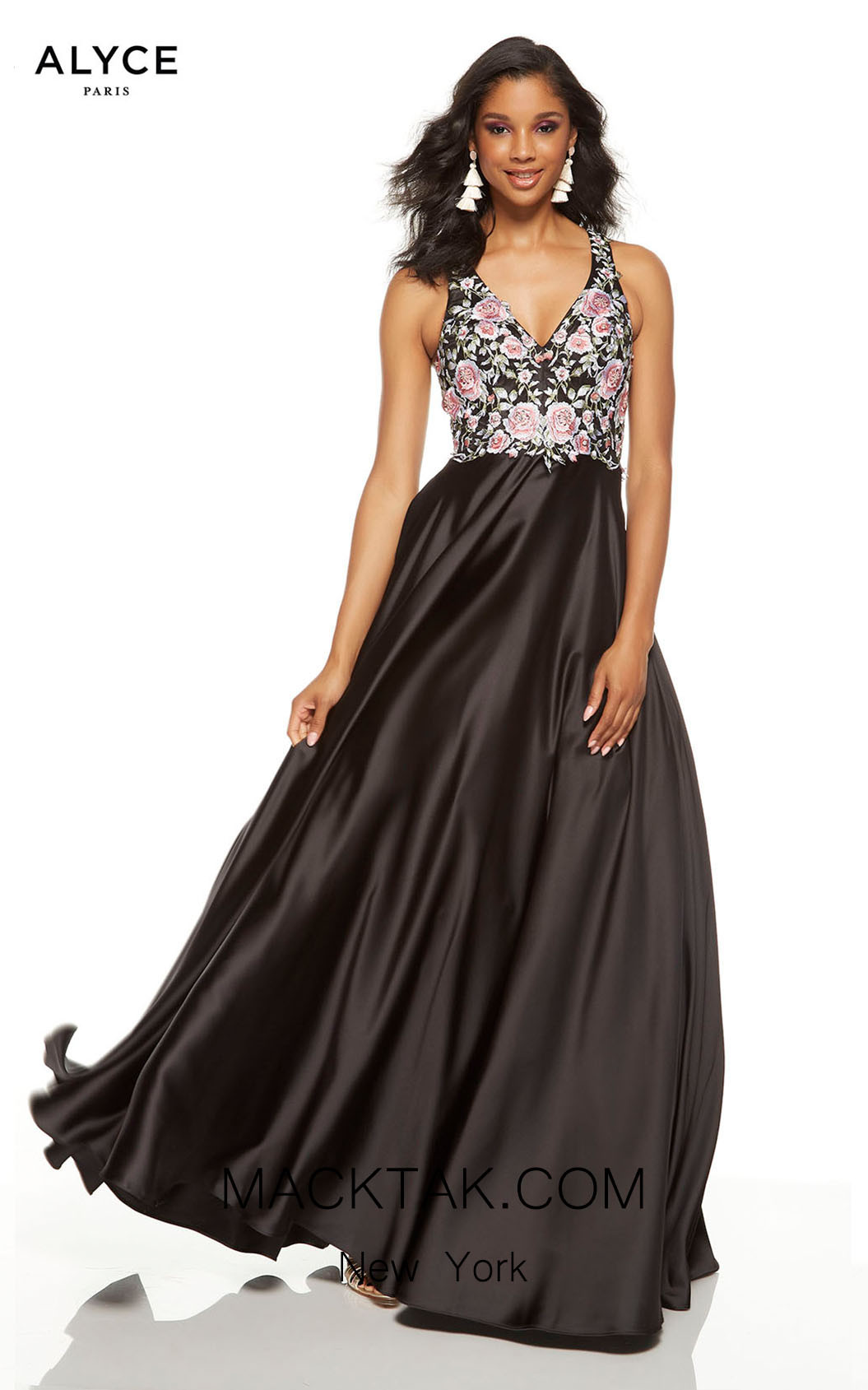 Double click on above image to view full picture
Alyce 60645 Dress
Availability: In stock
Regular Price: $331.00
Special Price $291.28
Melt your date's heart wearing this breath-taking Alyce 60645 Evening Dress. It has a sassy, and all fancy style which is perfect for all your special occasions. The embraced colorful embroidered style, the revealing silhouettes, and the excellent tailoring is the whole beauty package.
The fabulous figure of Alyce 60645 Dress is the right option for prestigious events. The caressing embroidered fabric puts you in the spotlight. The dramatic sleeveless bodice with gorgeous V neckline showcases your silhouette in the way you want.
The bodice will embrace the upper portion beautifully and highlights your smooth skin and natural glamour. The deep open back of the dress doubles the attractiveness of this look.
Along with the embraced waist, the Alyce 60645 Evening Dress falls to a long skirt. A pair of high heel sandals help to elongate the posture.
MackTak will help you with all your questions. If you want to order any different sizes or colors, do not hesitate to contact us. Enjoy this safe online shopping, for we offer you the best return/exchange policy. Keep in mind that the quality and prices are authentic here. If you found any dress at a lower price in an official store, our price match policy offers you a 6% discount.
Check out Alyce 60643 Evening Dress for a sexier version of this dress, having a mind-blowing style.