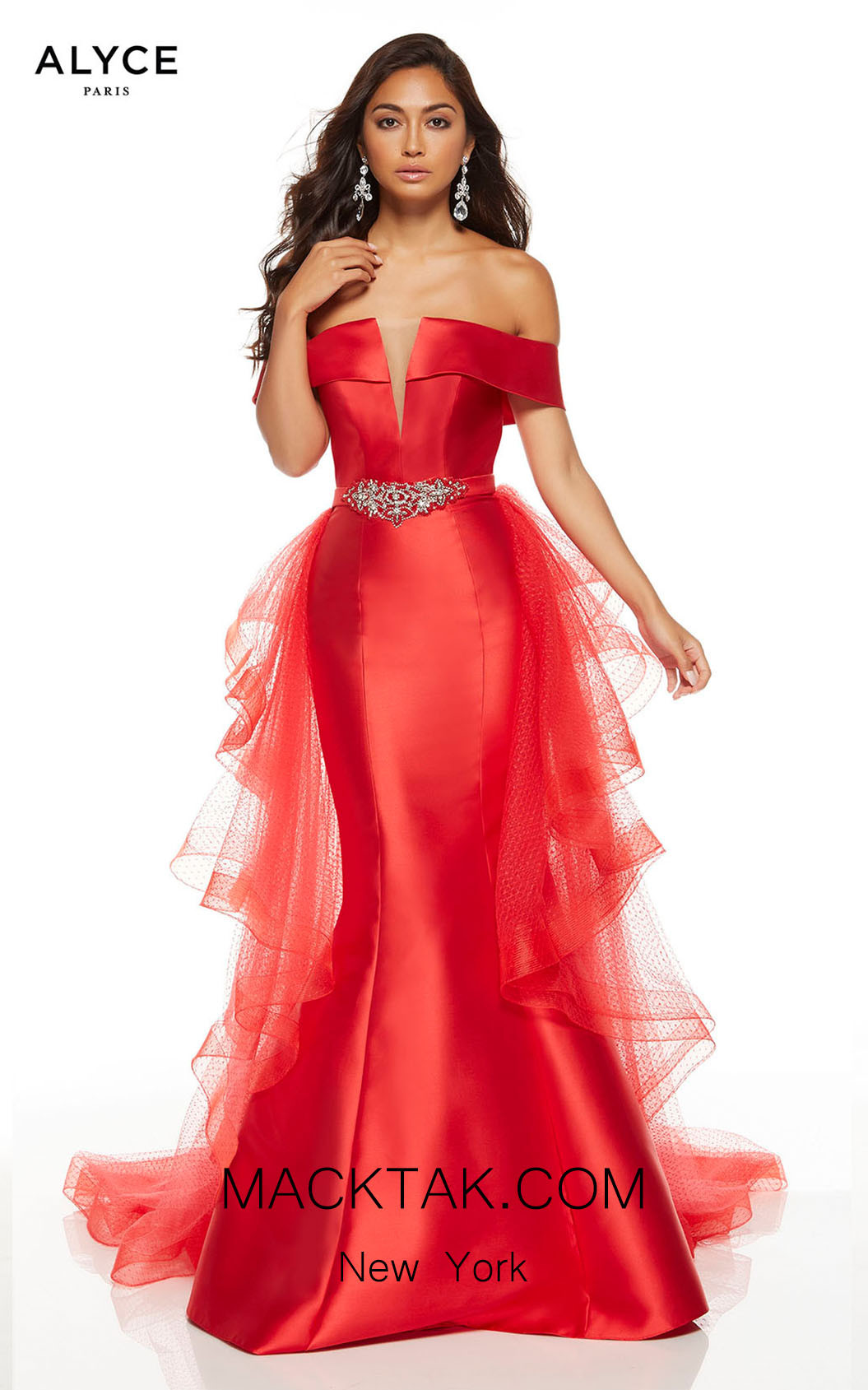 Double click on above image to view full picture
Alyce 60663 Dress
Availability: In stock
Regular Price: $549.00
Special Price $483.12
To look fresh, and young, you need this exquisite Alyce 60663 Evening Dress. The design of the dress gives you a youthful vibe, perfect for different occasions. The shiny fabric, with its heavenly shiny feeling, is what every well-dressed girl needs.
The sleeveless bodice of Alyce 60663 Evening Dress starts with a caressing style that reflects its beauty to the whole off-shoulder design. The open neckline of the dress allows you to wear a choker or plunging necklaces and drop earrings. This dress gives you a desirable amount of revealing spirit.
The embraced and embellished waist portion of this Alyce 60663 Evening Dress has a snugged design, hugging your curves and edges of the hips, falls to a comfy long mermaid skirt with fancy delicate side layers.
Add more spice to your look with classic shiny makeup. Feel free to style your hair in different models.
For those of you who are looking for majestic dresses, Alyce brought so many amazing styles in the 2020 collection. You can check out this new collection, which represents you with so many natural and ruffling silhouettes.
MackTak is here to provide you with the best online shopping experiences. Feel free to contact us for everything you have in mind, whether you want a different size/color or you are just looking for coupons. The quality and prices are authentic in our store, and we surprise you with fabulous sales, discounts, offs, and exciting offers for a 6% discount on our price match policy. Do not hesitate to order our unique dresses for what it's worth; you can simply use our return/exchange policy.