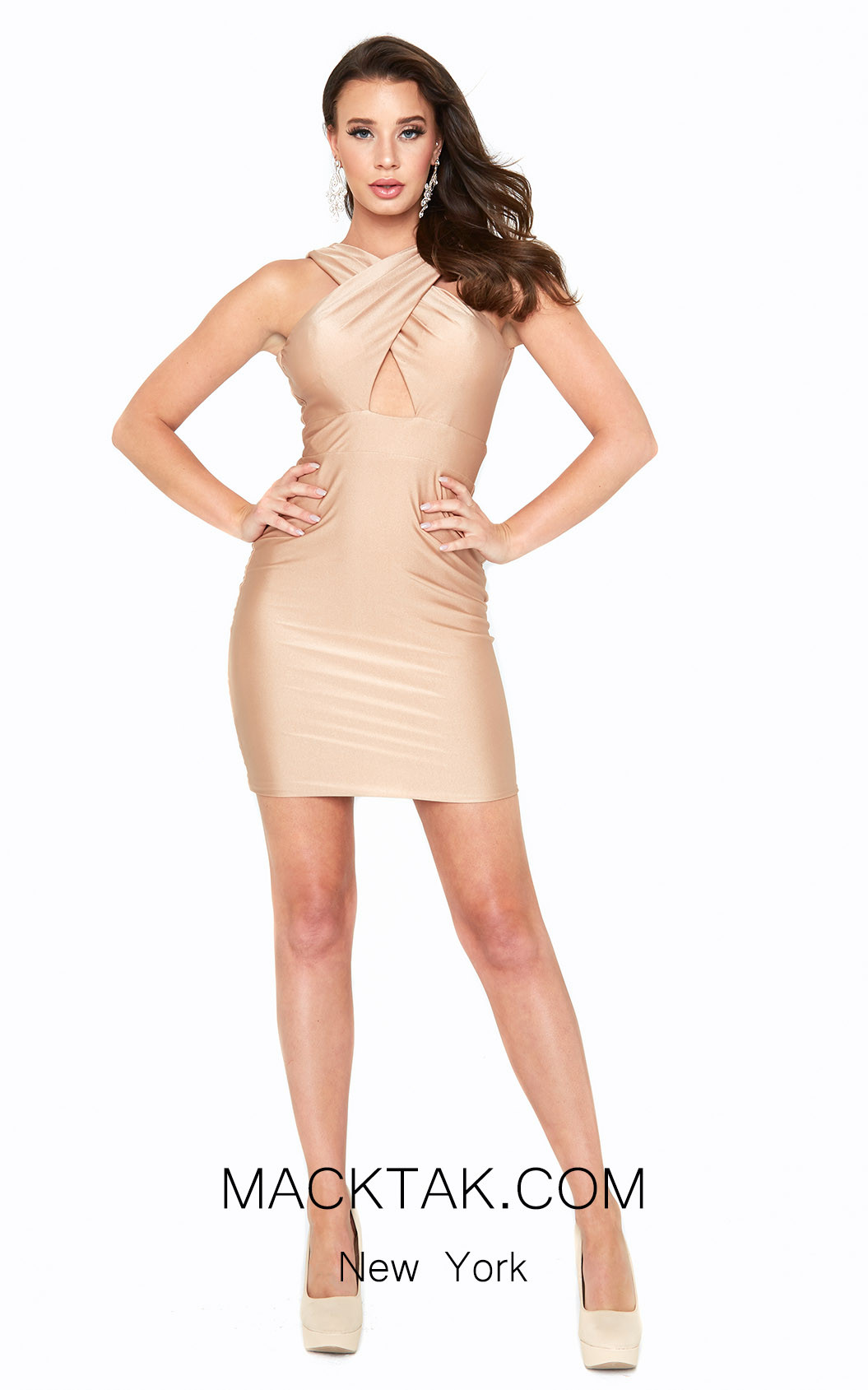 Double click on above image to view full picture
Atria 5969S Dress
Availability: In stock
Regular Price: $337.00
Special Price $286.45
Fire up the night by wearing this hot and gorgeous Atria 5969S Evening Dress. The sassy style of the dress imposes the most fascinating vibe on you. This dress gives you that popular look for a formal ceremony. The heart-melting color, and caressing satin fabric are some of the most attractive options for this dress.
This Atria 5969S Dress starts with a revealing sleeveless, ruffled upper body that is a perfect silhouette for every size. The delicate embraced bodice having ruching high neckline focuses on showing off the perfection of the area along with the collarbone and shoulders. The dress can look perfect with diamond jewelry. The back of the dress keeps the sassy exposing vibe.
The embraced waist of this Atria 5969S Evening Dress is circling desirable curves, highlighting its gorgeous short skirt. The caressing style of its skirt gives the dress a fantastic vibe that goes perfectly with platform heels and a matched clutch bag.
MackTak will help you with all your questions. If you want to order any different sizes or colors, do not hesitate to contact us. Enjoy this safe online shopping, for we offer you the best return/exchange policy. Keep in mind that the quality and prices are authentic here. If you found any dress at a lower price in an official store, our price match policy offers you 6% discounts.
Drape yourself in this beautiful Atria 5969S Evening Dress by wearing shine-based makeup, and a gorgeous updo hair style.