Looking theatrical romantic and casual is an important feeling women seek these days. Choosing a dress, which besides being beautiful is also comfortable, should be the priority for any one. The theatrical romantic look makes you both comfortable and chic. The thing is the changing trends of fashion make the process of choosing the best dress so hard. However, in between such ideas, there are some extraordinary stunning brands, which based their business on fabricating theatrical romantic looks. These evening dresses are called theatrical because they contains a large group of classic theater features, like the tailoring patterns, the sketches of the fabrics, and the exaggerated look. Also they are called romantic for their added feeling is smooth, comfortable, and accepted by everyone.  These dresses have a fancy radiant silhouette, which is perfect for all kind of ceremonies, parties, and important events. You do not have to be worried about the fashion, color, or anything like that, because these designs are exclusively based on the newest modes, and they will put you in the best version of yourself. MackTak.Com has a rich and wonderful collection of these sophisticated looks related to designers such as MNM Couture, Rara Avis, Sinestezic, Missaki Couture.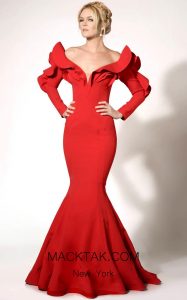 These dreamy illusive collections blow everyone's mind. Featured by glacier blue-purple tones, glossy satin, softy chiffon, tulle, floral patterns , creamy colors, tile shades, heart connected strapless, V decollette, window hangers and bow ribbons, spring branches, double decked moods, pearls embroidery, and lots of other brilliant details. Exaggerating this fantastical impression of delicacy designs endeavor to expose a line of miraculous outlines. These special made designs aim to elongate the style with the classy horizontal effect, maneuver on the upper body with embraced bodice with full exposure of neckline and an open back, and focus on the curves and edges by embroidered beaded waist, belt, and tight hips portion. The main target of these collections is to enhance the youthful, fresh and naughty style of yours.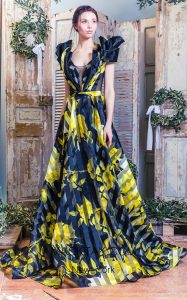 The combination of the colors and the way they overlap each other on the texture are fabulously dependent to the wild creative mind of the designers. The dresses are looking for a noble posture and ambitious sense on the customers. The look on these not only will alter your look from top to bottom but also gives your soul a heavenly sensation which out breaks in your eyes. The girly romantic mysterious spirit of the designs are a steady reason to glory and popularity.The special features about these designs are that these dresses are a combination of elegance, style, and originality.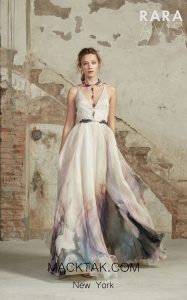 A numberless sets of layered ruffles, luxurious lace or fine glossy fabric, stylish Budo conscious bodice, dazzling blossom or starry crystal appliques, slim-fitted top, vibrant bold patterns, exquisite three dimensional flora, strapless portrait neckline, ruffling peplum floor sweeping hemline, show case cleavages, snugged hips, expresses the shiny skin, bold the bust line, elongate your look and finally add much more spice to your beauty.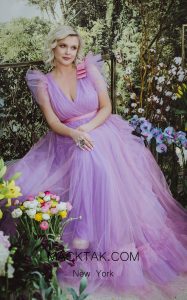 The new collections before you make it possible for any women in any taste to look amazingly lovely. The dresses are fully designed to give a red carpet celebrity look to the users. Follow the picture in full size view to be able to compare the smartly decorated, embellished designs of this collection. Each of them are solely incredible in their tailoring, fabric, and color.  Go to our website on MackTak.com explore the designs.  May you shine as an eternal star at your special moments. Hope you find a garment that suits your glorious personality along with your God-given beautiful body style.