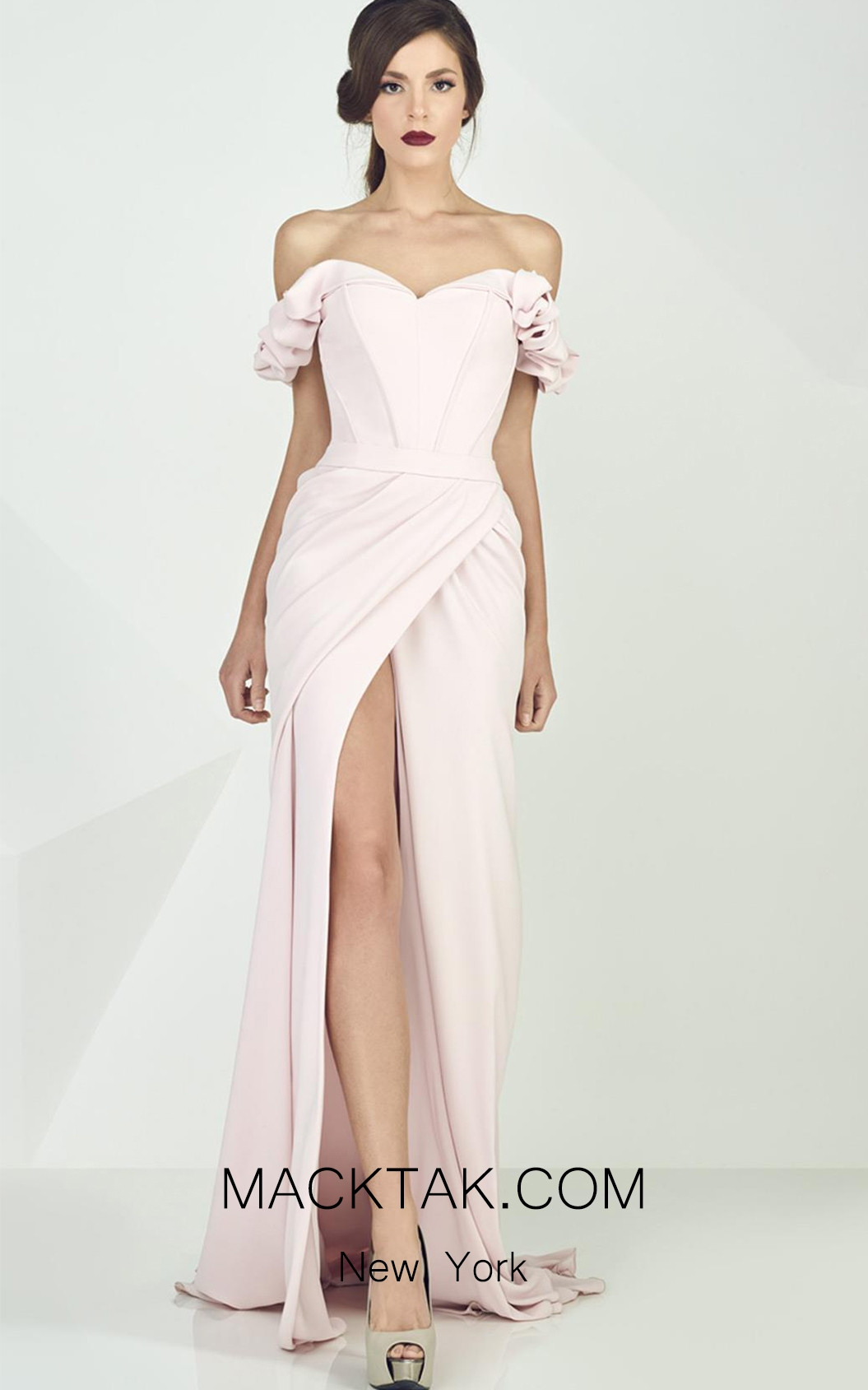 Double click on above image to view full picture
Sale
MNM G0665 Evening Dress
1 Review(s)
Feel the extra beauty in this unforgettable and stunning brand new designed MNM Couture G0665 Evening Dress. This new design of MNM Couture is basically a winner, for this evening dress is based on a smooth, caressing fabric, artistic tailoring, detailed style, and a brilliant silhouette, which make you the center of attention, as beautiful as a movie star. This MNM Couture G0665 Evening Dress starts with a puffy structured strapless bodice with sweetheart neckline which has the main focus of showing off your beautiful upper body, specially the bust area, imposing a dazzling look on your fitted athletic posture, making you feel proud of your choice. The snugged bodice of this lovely evening dress continues its detailed structured style till the embraced waistline of it, elaborating on desirable curves and edges, falling down to a ruffled layered and amazingly well-made long skirt with a thigh slit and comfy end. The skirt area has the most eye-catching revealing part, viewing your long legs decorated in ankle strap heels. Try on this one of a kind MNM Couture G0665 Evening Dress on your special occasions and memorize your time in this lovely outfit.
Customer Reviews (1)
Very Alluring

Very Alluring. That's what I have been hearing all-night when I wore this dress over to our company's yearly convention. I never expected that I will receive a lot of good feedback and almost every women that I've talked to asks me where I get this dress from. All I can say is, visit MackTak's website and they have a wide range of clothing that they can choose. Thank you so much.
Write Your Own Review