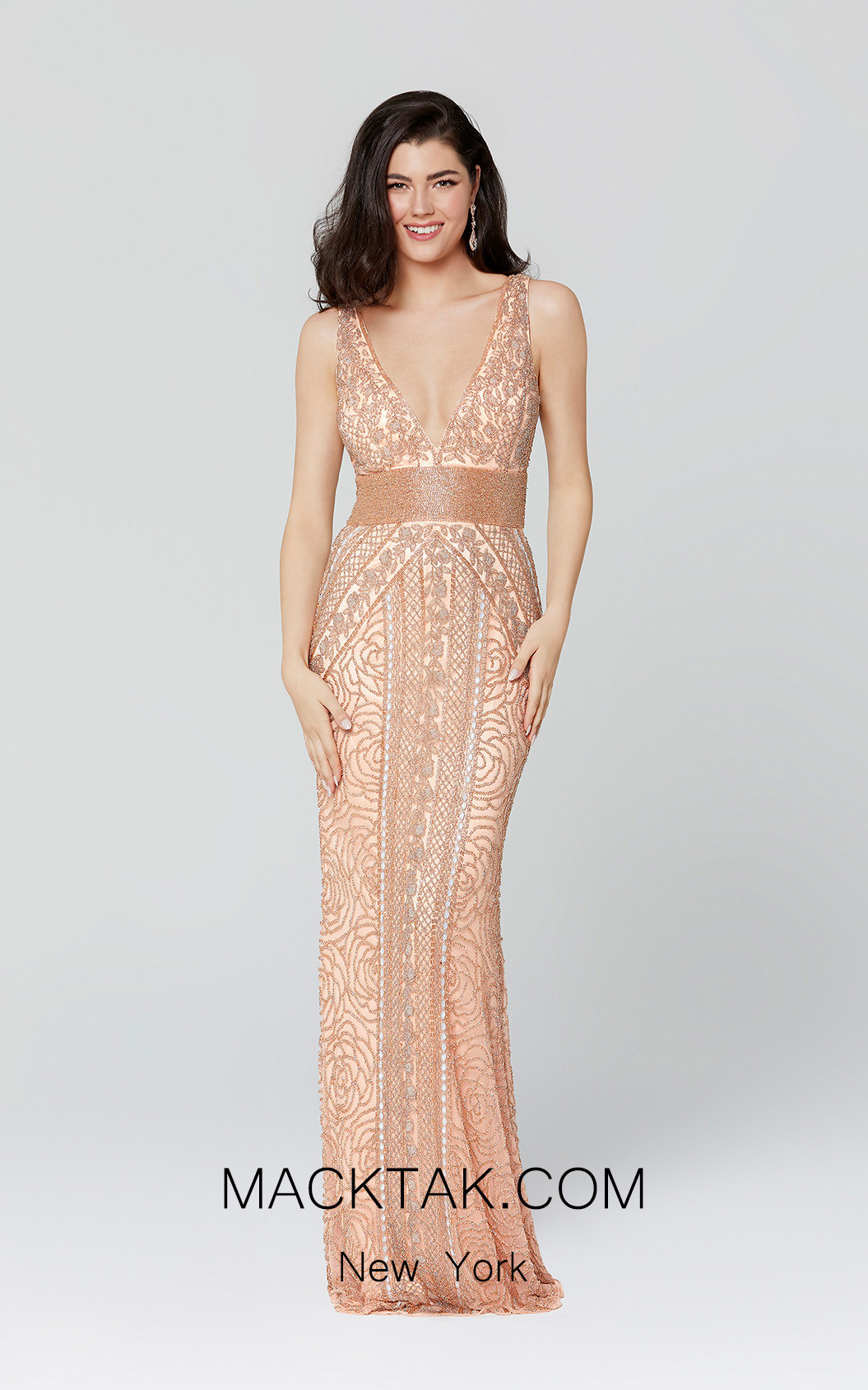 Double click on above image to view full picture
Primavera Couture 3402 Dress
Everyone will be amazed by the perfection of this Primavera Couture 3402 Evening Dress. This impressing dress will become your favorite outfit, for it is practical and perfect for all sorts of occasions. The delicate and neat beaded and embroidered details in this design mesmerize you while you are shining at the center of attention.
This lovely Primavera Couture 3402 Evening Dress starts with its amazingly designed fabric decorated with a fantastic revealing silhouette. The sleeveless, the open V neckline of the dress, makes it suitable for different sizes and body shapes. This part has the most role in adding extra attractiveness to the frontal area.
Primavera Couture 3402 Evening Dress has an embraced and embellished waistline, covering all the unwanted curves and edges. It ends with a gorgeous long skirt. This type of dress goes well with T-strap heels.
Make sure you put on glittering and dark-toned makeup. An updo looks cute with this girlish look.
Primavera Couture 2020 collection provides so many incredible beaded and embroidered dresses that can be worn to cocktail parties, evening gatherings, and even prom ceremony. Explore the collection and feel the beauty.
MackTak is ready to answer all your questions. No matter if you are looking for different sizes or colors, feel free to contact us. We bring you the safest online shopping experience. You can simply use our return/exchange policy. Keep in mind that the quality and prices are authentic here. If you found any dress at a lower price in an official store, our price match policy offers you a 6% discount.