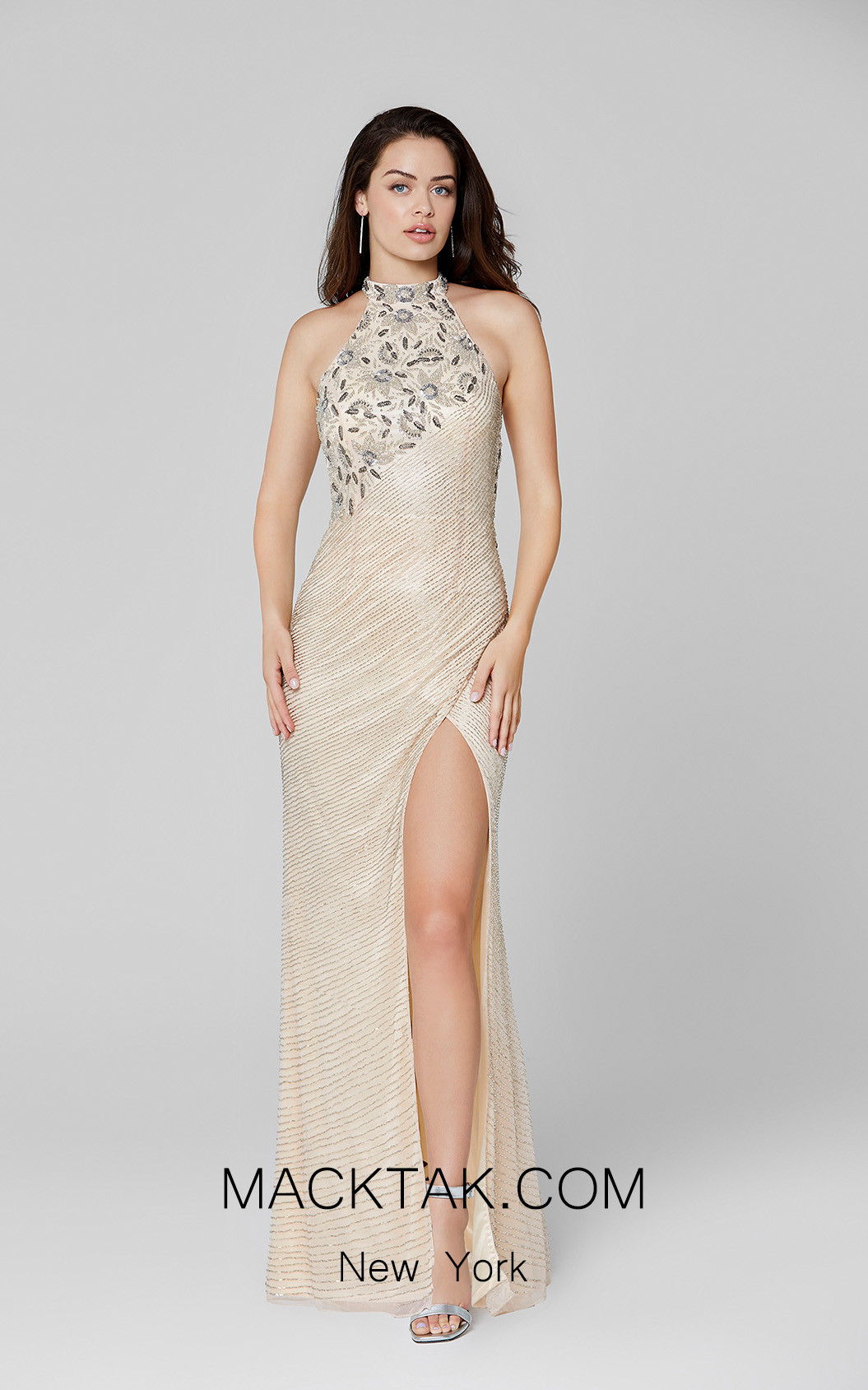 Double click on above image to view full picture
Primavera Couture 3448 Dress
If you are looking for a versatile dress, with a special style, to wear it everywhere, you must have this great Primavera Couture 3448 Evening Dress. This dress is suitable for different sizes, body shapes, and it can be used for so many occasions. The design of this dress makes it one of your all-time favourites.
The sleeveless bodice of this Primavera Couture 3448 dress is based on a floral patterned, embroidered caressing fabric. It has a high halter neckline design, which gives you the revealing image of your skin. The dress has a revealing back.
The waist of Primavera Couture 3448 Evening Dress is decorated with a hugging style, embracing that portion, and falling to a long skirt with exposing slit and floor-length train.
Wear your most glittering dazzling clutch bags and pair of heels to add more spice to this look. Classic red lipstick and darker eye-shadow will also extend the beauty.
MackTak is here to provide you with the best online shopping experiences. Feel free to contact us for everything you have in mind, whether you want a different size/color or you are just looking for coupons. The quality and prices are authentic in our store, and we surprise you with fabulous sales, discounts, offs, and exciting offers for a 6% discount on our price match policy. Do not hesitate to order our unique dresses for what it's worth; you can simply use our return/exchange policy.