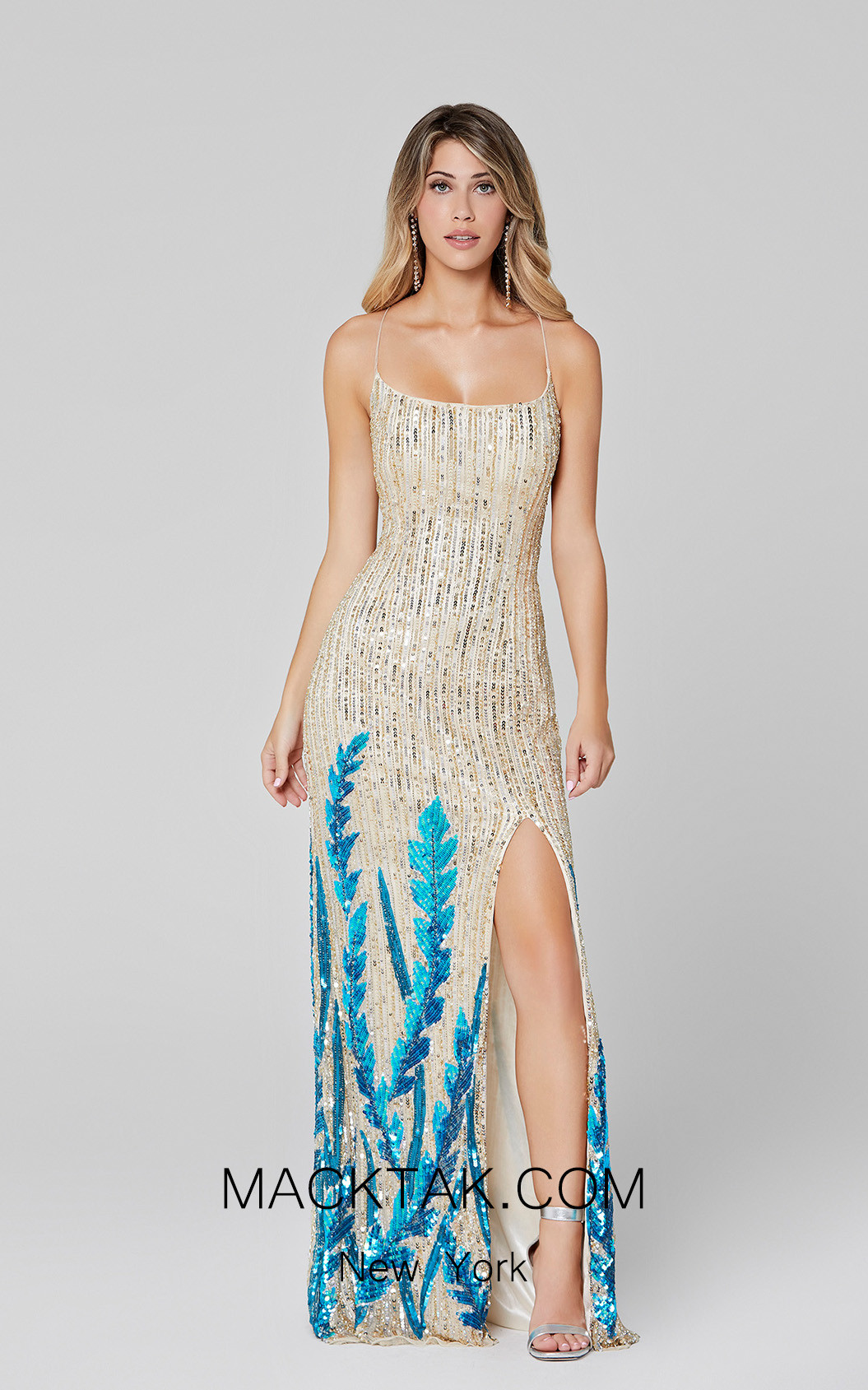 Double click on above image to view full picture
Primavera Couture 3455 Dress
Rock you're special nigh by wearing this exaggerated, and multi-colored design Primavera Couture 3455 Evening Dress. This is an amazing option for a princess. Someone who wants to beat everyone at the party and stand higher. The shiny, entirely sequined fabric, the different shades of colors, the majestic tailoring of this dress are popular this year.
This royal Primavera Couture 3455 Evening Dress starts with a hugging sleeveless, comfy neckline bodice with entirely sequined fabric. The neck is perfect with the help of the glittering spirits on the bodice. The dress is ideal for everybody's shapes. It reveals just the perfect amount of skin and adds a sassy vibe to your shoulders.
The snugged waist of the dress hugs the area beautifully. It falls to a shiny long skirt with a high slit.
Complete the look with ankle strap heels, box clutch bags, and lighter colored makeup. The Primavera Couture 3455 Evening Dress looks good with lots of hairstyles, but what we offer is a freely designed ponytail.
To those of you who celebrate in sequined designed dresses, Primavera Couture 2020 collection will be your heaven. Check out the styles and be the princess you always wanted to be!
MackTak is here to provide you with the best online shopping experiences. Feel free to contact us for everything you have in mind, whether you want a different size/color or you are just looking for coupons. The quality and prices are authentic in our store, and we surprise you with fabulous sales, discounts, offs, and exciting offers for a 6% discount on our price match policy. Do not hesitate to order our unique dresses for what it's worth; you can simply use our return/exchange policy.