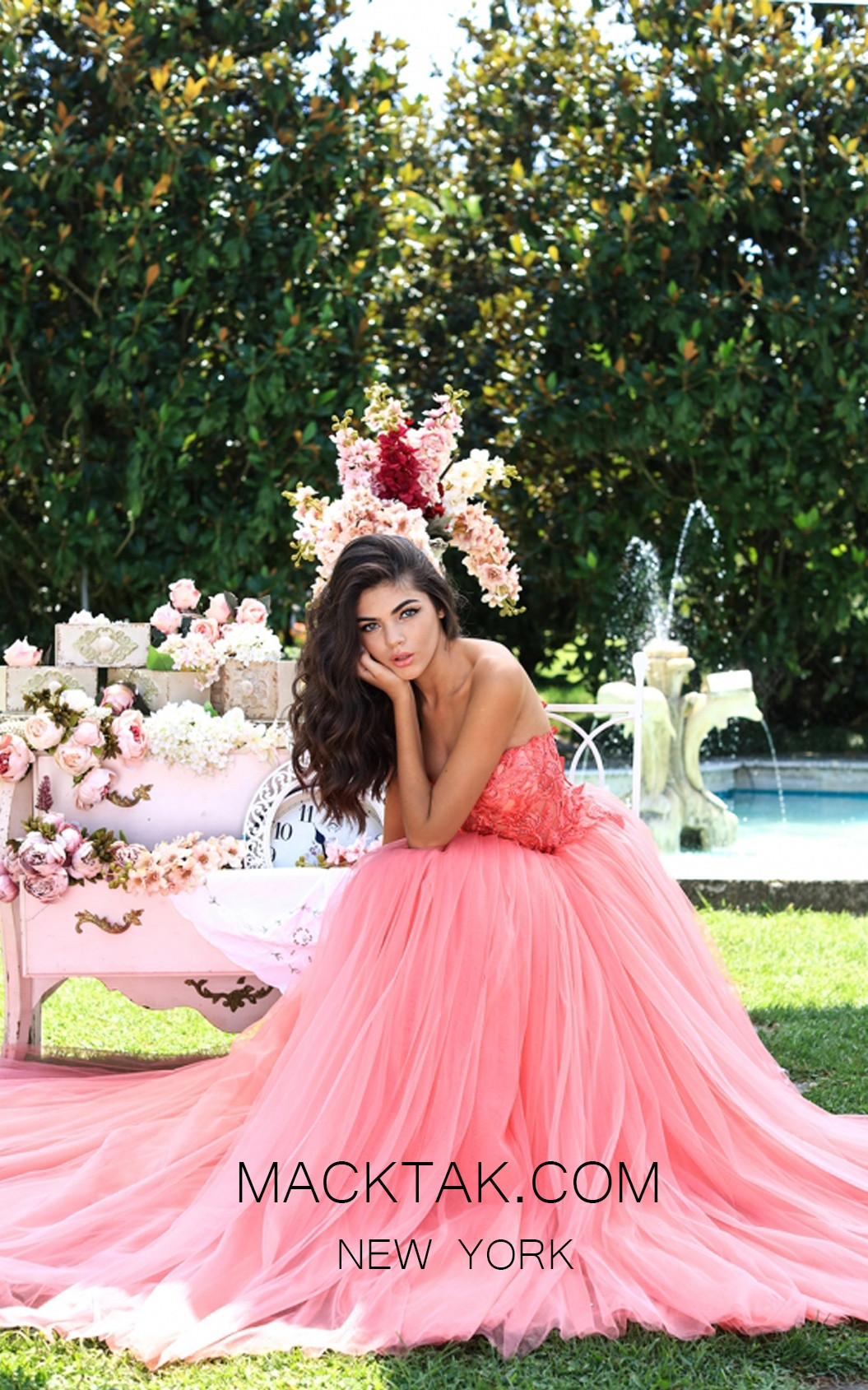 Double click on above image to view full picture
Tarik Ediz 50555 Prom Dress
1 Review(s)
Availability: Out of stock
Are you looking for something smooth and attractive at the same time? The amazing Tarik Ediz 50555 prom dress of ours is your one and only choice for the design, fabric, tailoring, and the feeling are whatever you have been looking for. The dress has a complete embraced designed to exaggerate your beauty in its own style. The lovely Tarik Ediz prom dress offers a flawless silhouette, highlighting the beauty of your well-fitted body, and trying to add extra sense of beauty to your gorgeous figure. The strapless sweetheart neckline bodice of the Tarik Ediz prom dress with open neckline attract all the attention to your collarbone and neck area with a little spice of your well-shaped bust portion. It continues in to a deep back with almost killing exposure of your beautiful body. Note that the fabric of the dress is from high quality floral embroidered fabric with caressing and touchy feeling, creating a dazzling vibe melting your heart to the ground. It has a snugged elaborating waistline, maneuvering on the curves, and edges. Tarik Ediz prom dress has a modest fully pleated puffy layered long skirt, to show more of your harmonic figures. Try this on with scarpin high heels and long waved hairstyle. Tarik Ediz is one of the most known and celebrated brands in women fashion all around the world. With the creative group of talented designers, Tarik Ediz is offering exceptional dress collections for women on their special days. The magnetic styles of this sophisticated brand are breath taking, top notch, and heart melting. By a quick glance, a tasteful mind will appreciate the quality of the fabrics, the delicateness of designs, manner of skills in tailoring, art in the mixture of colors, and the true magic of love in their dresses. Tarik Ediz 2019 collection is the sole meaning of spectacular. These dresses are one of the greatest selection of Tarik Ediz. MackTak Prom Dresses are only to make you sophisticated and glamorous!
Customer Reviews (1)
Perfect design and embroidery.

This dress captivated my heart. It is elegant and exquisite. Embroidery and design are perfect. More power Macktak!
Write Your Own Review