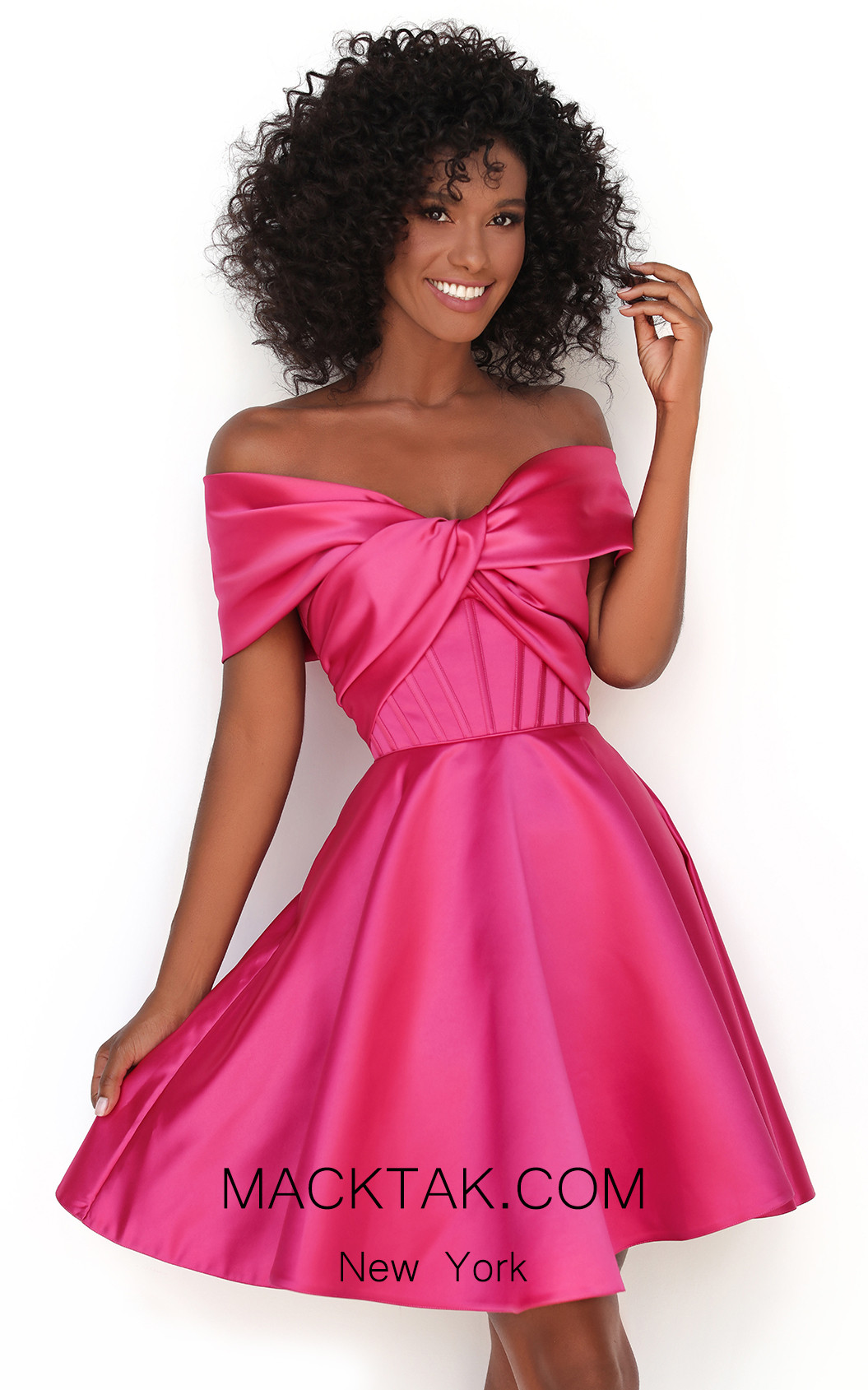 Double click on above image to view full picture
Tarik Ediz 50605 Dress
Celebrate your night of beauty by wearing this majestic Tarik Ediz 50605 Prom Dress. The fantastic tailoring and the dollish look of this dress make you feel like a movie star.
The incredible tailoring of this Tarik Ediz 50605 Prom Dress gives you a fitted silhouette to elaborate on every desired curve and edges. The shiny glossy fabric puts you in the spotlight. This look is girlish and is more desired, for it gives you a taller and thinner silhouette.
The off-shoulder knotted neck of the revealing bodice will look great on everybody, for the coverage of the upper body will help to make the area look glamorous. The back also adds a sassy vibe to the design.
Along with the embraced waist, the Tarik Ediz 50605 Prom Dress falls to a short skirt. The ruffled structures give the dress a gorgeous look. A pair of ankle strap heels help to elongate the posture.
To complete the fabulous look, avoid very shiny makeup and let the dress speaks your beauty for having a memorable night.
MackTak is ready to answer all your questions. No matter if you are looking for different sizes or colors, feel free to contact us. We bring you the safest online shopping experience. You can use our return/exchange policy. Keep in mind that the quality and prices are authentic here. If you found any dress at a lower price in an official store, our price match policy offers you a 6% discount.
To explore a similar design, check out the splendid Tarik Ediz 2020 collection, which contains the same details, with extra glamour.