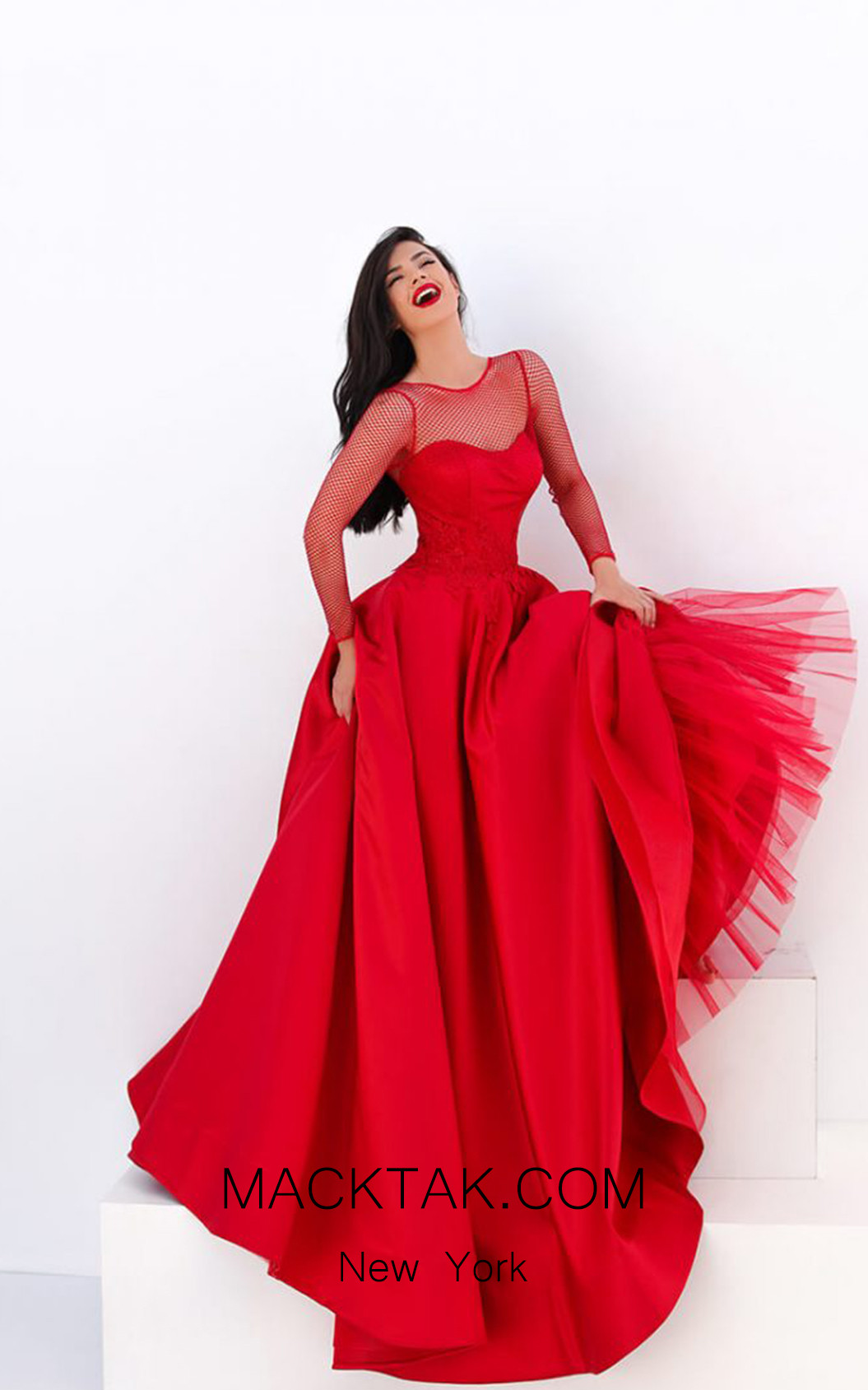 Double click on above image to view full picture
Tarik Ediz 50679 Dress
To dress perfect for a special night you might want to consider wearing this amazing Tarik Ediz 50679 Prom Dress. The beautiful figure of this dress imposes a luxury look on you, perfect to wear on any formal, fancy occasion.
Tarik Ediz 50679 Prom Dress starts with a dramatic, revealing net styled bodice. Having delicate, dazzling structures on the sweetheart bodice with its embracing tailoring gives the dress a fancy silhouette.
The dress has a fabulous deep open neckline, which brings more attention to the area. It is suitable for all body shapes.
Tarik Ediz 50679 Prom Dress falls to a puffy full long skirt. You can elongate the posture with the help of glittering heels.
The dress needs no necklace for the bodice to give you enough credit. A neutral color clutch bag will be a safe choice for this dress. For makeup, try to avoid so many colors. Warmer shades will look great on you.
MackTak is ready to answer all your questions. No matter if you are looking for different sizes or colors, feel free to contact us. We bring you the safest online shopping experience. You can use our return/exchange policy. Keep in mind that the quality and prices are authentic here. If you found any dress at a lower price in an official store, our price match policy offers you a 6% discount.
If you are interested in sexy styles, don't miss our fabulous Tarik Ediz 2020 collection.