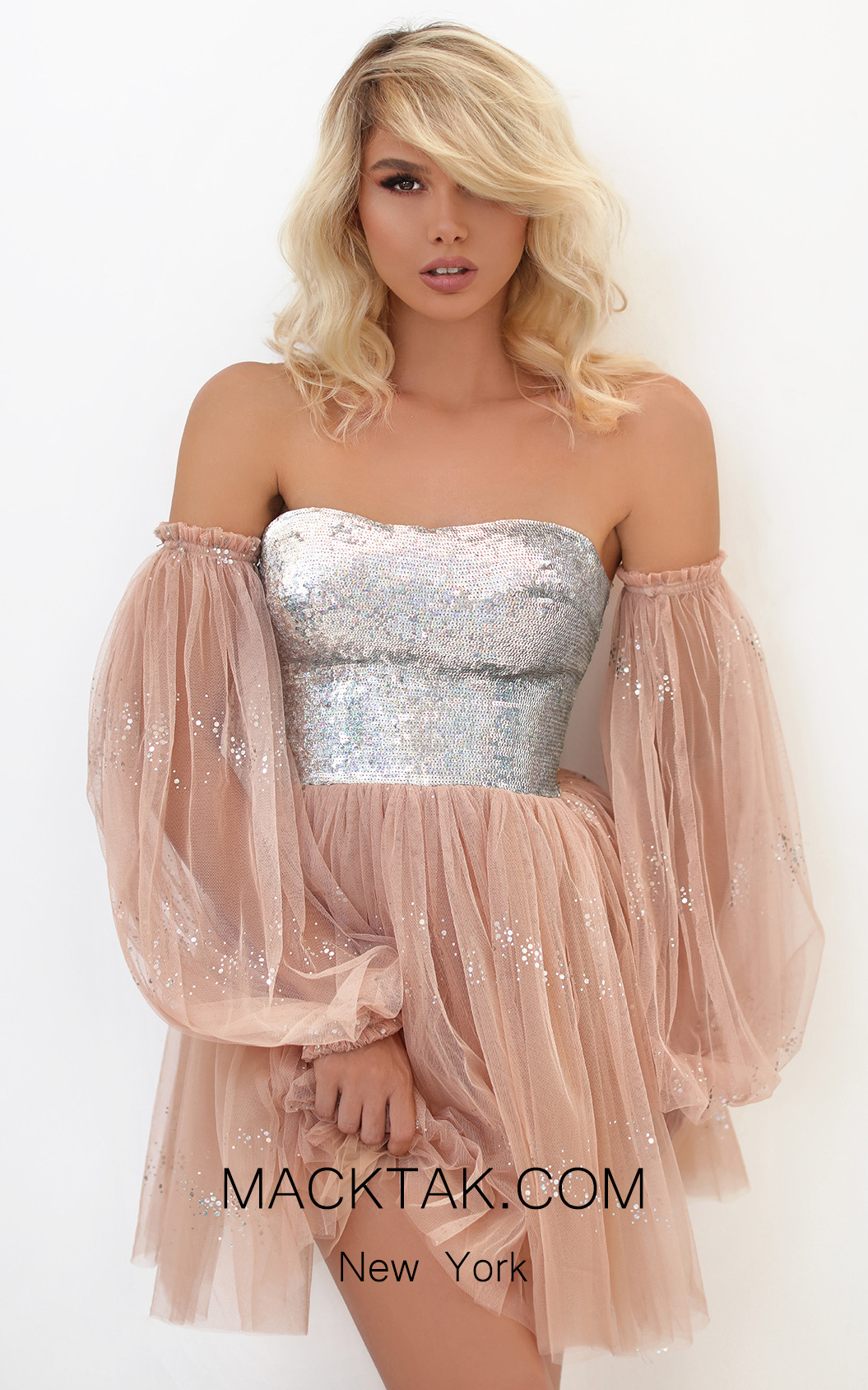 Double click on above image to view full picture
Tarik Ediz 50733 Dress
Choose this fantastic and gorgeous Tarik Ediz 50733 Prom Dress for your friendly and intimate moments. This fabulous dress is recommended for all your parties and gathering. The look is perfect if you want to have a standout outfit. This dress will make you proud of your beauty with the help of its girlish spirit.
Tarik Ediz 50733 Prom Dress is based on an artistic sequined fabric having detached long sleeves on a snugged strapless bodice that elaborates your beauty with sweetheart style imposing a more focused beauty to your body. This look is preferable for all body types and sizes especially young ladies. The reflection of the design gives you an energetic and youthful look that shines in the spotlight.
This dress is all about lights and reflection. The neckline will allow you to showcase the upper body beautifully.
The embraced waistline of the dress is designed with a revealing style, hugging the curves and edges in the best way. It falls to a short skirt. You can impose a shiny look with ankle strap heels.
This dress will be much artistic and perfect if you choose to wear lighter colored makeup. A long waved/ straightened hair will be so cute. Shiny diamond/stone drop earrings are the ultimate choice for this gorgeous dress.
MackTak is ready to answer all your questions. No matter if you are looking for different sizes or colors, feel free to contact us. We bring you the safest online shopping experience. You can use our return/exchange policy. Keep in mind that the quality and prices are authentic here. If you found any dress at a lower price in an official store, our price match policy offers you a 6% discount.