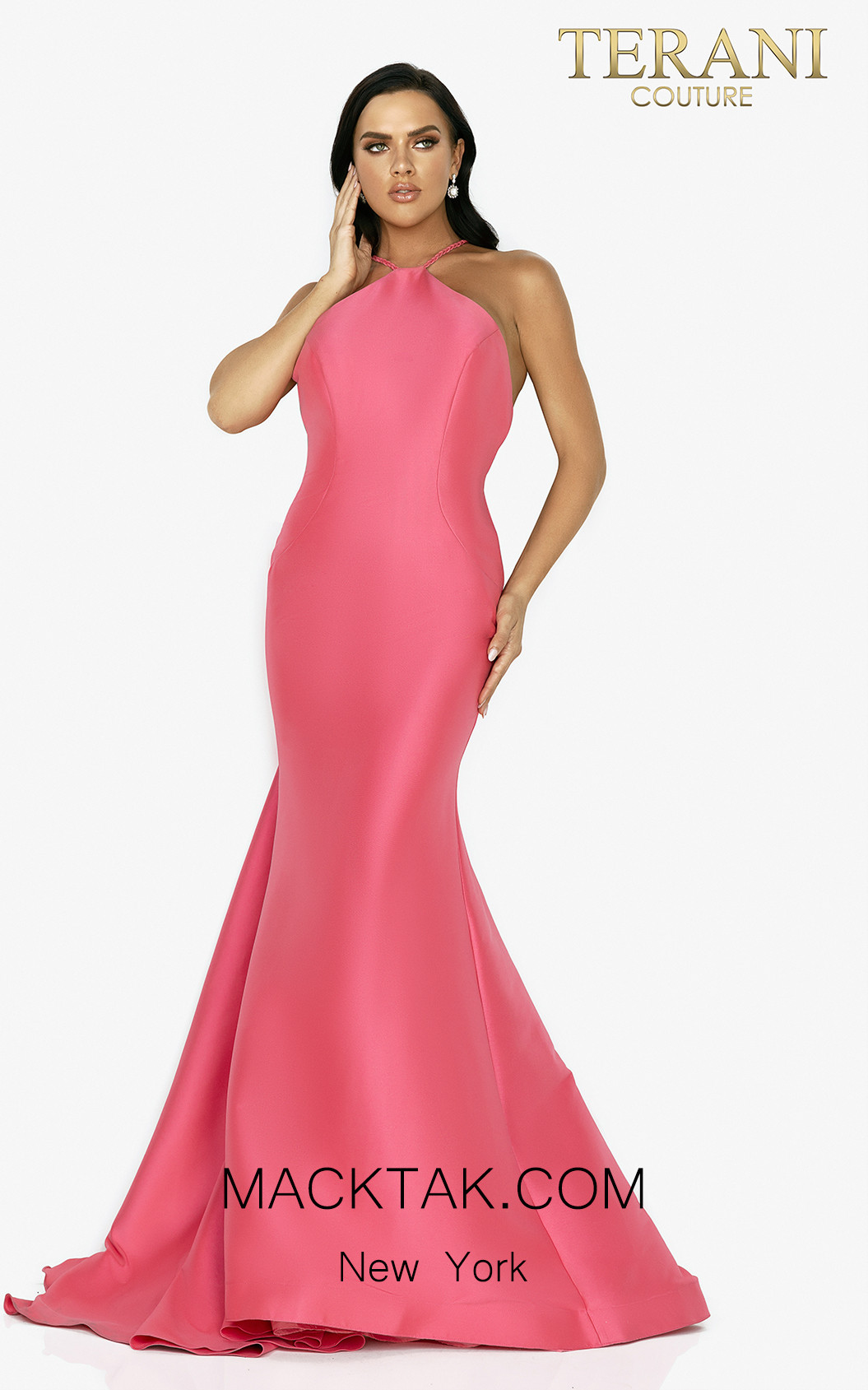 Double click on above image to view full picture
Terani 2011P1111 Dress
Availability: Out of stock
Create the most fashionable look of the night with this extraordinary Terani 2011P1111 Dress. If you want a dress to impress this is the one for you. The glossy reflection in this design mesmerizes you and it definitely will put you at the center of attention.
This lovely Terani 2011P1111 Dress starts with its shiny fabric. The high halter neck bodice is a perfect choice for wearing plunging necklaces. This style draws more attention to the upper body. You can cover this part with your hair.
Terani 2011P1111 Dress has a dazzling shiny spirit adding a sassy silhouette and covering all the unwanted curves, and edges. The sweeping mermaid skirt will look very good with scarpin heels which help you to elongate your posture.
Remember of having some glitter with your makeup. Lighter shades will help you to let the dress speaks out for itself. A waved/straight long hair or an updo look cute with this embroidered majestic look.
MackTak will help you with all your questions. If you want to order any different sizes or color do not hesitate to contact us. Enjoy this safe online shopping for we offer you the best return/exchange policy. Keep in mind that the quality and prices are authentic here, and if you found any dress at a lower price in an authentic store our price match policy offers you 6% discounts.
The Terani 2011P1111 Dress is preferable for all kind of events, and impose an elegant look on all body types. The details, colors, and artistry will make you shine in the spotlight!