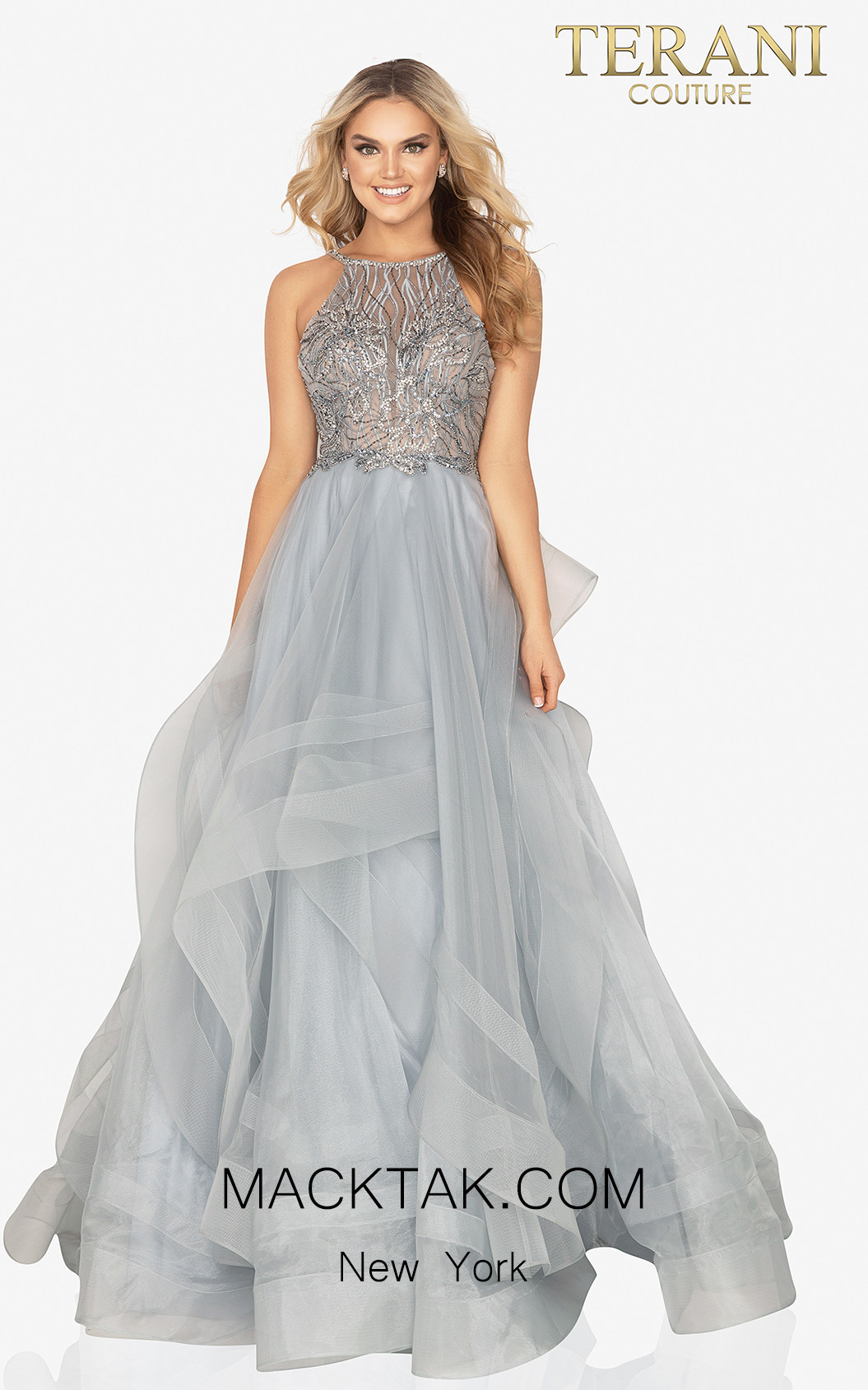 Double click on above image to view full picture
Terani 2011P1222 Dress
Make a memorable night wearing this fabulous Terani 2011P1222 Dress. This dress has delicate embellished, the glittering design looks perfect for your fancy, formal occasions. In this dress, you will dress like the best version of yourself. This flawless style is really popular this year.
Terani 2011P1222 Dress starts with an amazingly embellished bodice. The high neckline gives an illusion image of the bust portion which is flavored by its mesmerizing details. This kind of necks is recommended for all kinds of necks.
This style was recommended by so many celebrities, and fashion models. It will impose a unique silhouette on you and make you shine in the spotlight.
Terani 2011P1222 Dress has an asymmetric ruffled sweeping skirt. The snugged waist falls to this freely layered skirt. This part focuses on showcasing your beautiful body. Of course, you can bring extra spice to the dress with a pair of glittering ankle strap heels, to let the dress speaks for itself.
Try to avoid any mixed color makeup, sticking to a specific color will give you a better face. Every kind of hairstyle is nice with this look. Terani 2011P1222 Dress makes you feel confident, complete and comfy.
MackTak will help you with all your questions. If you want to order any different sizes or color do not hesitate to contact us. Enjoy this safe online shopping for we offer you the best return/exchange policy. Keep in mind that the quality and prices are authentic here, and if you found any dress at a lower price in an authentic store our price match policy offers you 6% discounts.
For those who are interested in the same style to this dress, the Terani 2011P1217 Dress is the best. The look of this fabulous dress is going to make you confident, and complete.