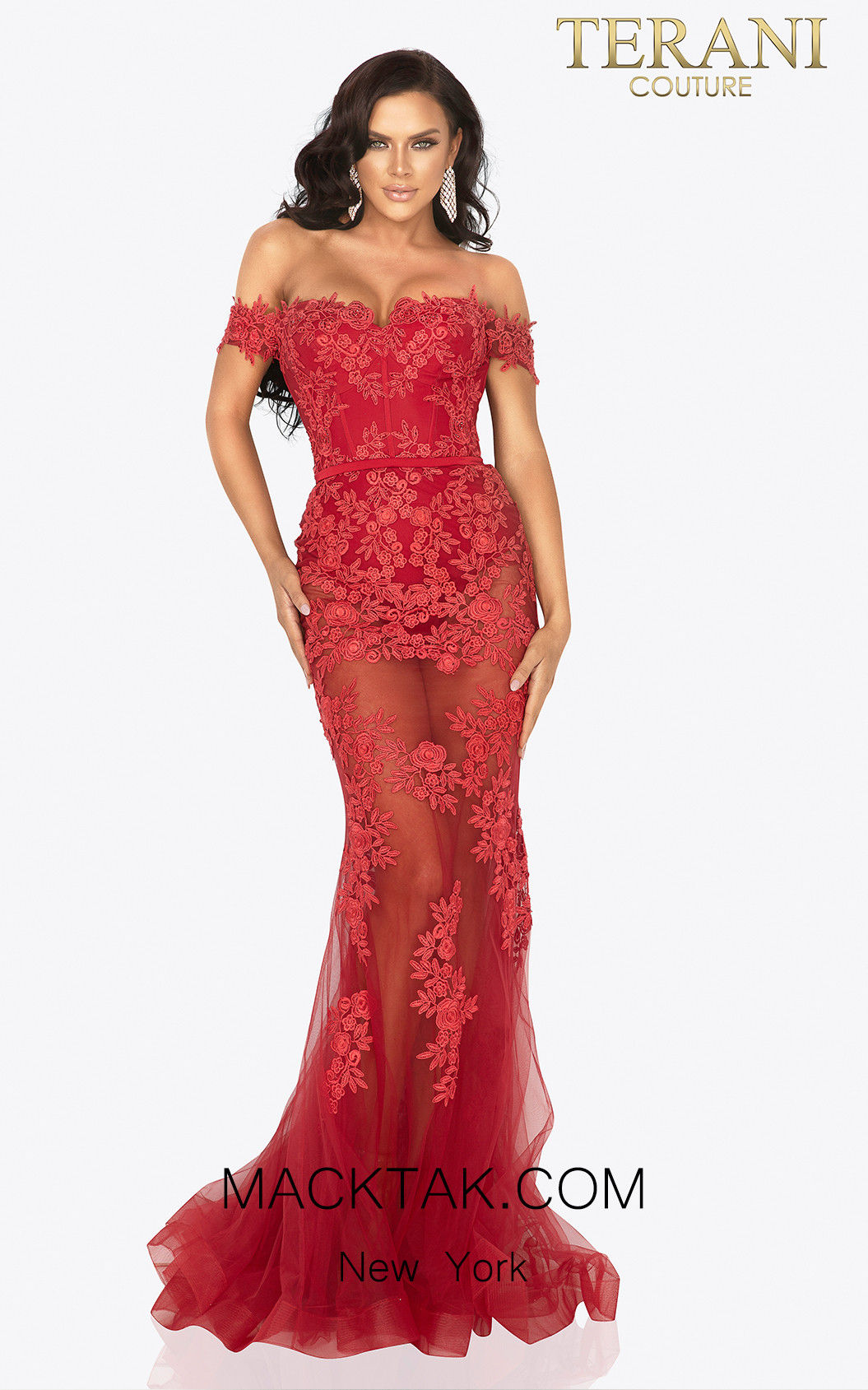 Double click on above image to view full picture
Terani 2012P1471 Dress
All eyes will be on your desirable style with this stunning Terani 2012P1471 Dress. This dress has the best youthful, girlish, and fancy look with make it suitable for all sorts of occasion. It looks well on every body shape with different sizes. In one word this dress soon becomes your favorite in your closet.
The delicate embellished, floral embroidered fabric of the off-shoulder bodice has elaborated details, with caressing feeling, illusion vibe, and deeply revealing style. The neckline of the dress will be great with drop earrings. The design of the bodice will give you an exaggerated view of the bust parts.
The waist of Terani 2012P1471 Dress is decorated with an amazing style, embracing that portion, falling to a caressing long skirt giving you a revealing shiny illusion style. Add extra shine to this part using glitter body spray.
Wear your most glittering dazzling clutch bags and pair of heels to add more spice to this look. Classic red lipstick and darker eye-shadow will also extend the beauty. Feel free to shape your hair in every style you like.
MackTak will help you with all your questions. If you want to order any different sizes or color do not hesitate to contact us. Enjoy this safe online shopping for we offer you the best return/exchange policy. Keep in mind that the quality and prices are authentic here, and if you found any dress at a lower price in an authentic store our price match policy offers you 6% discounts.