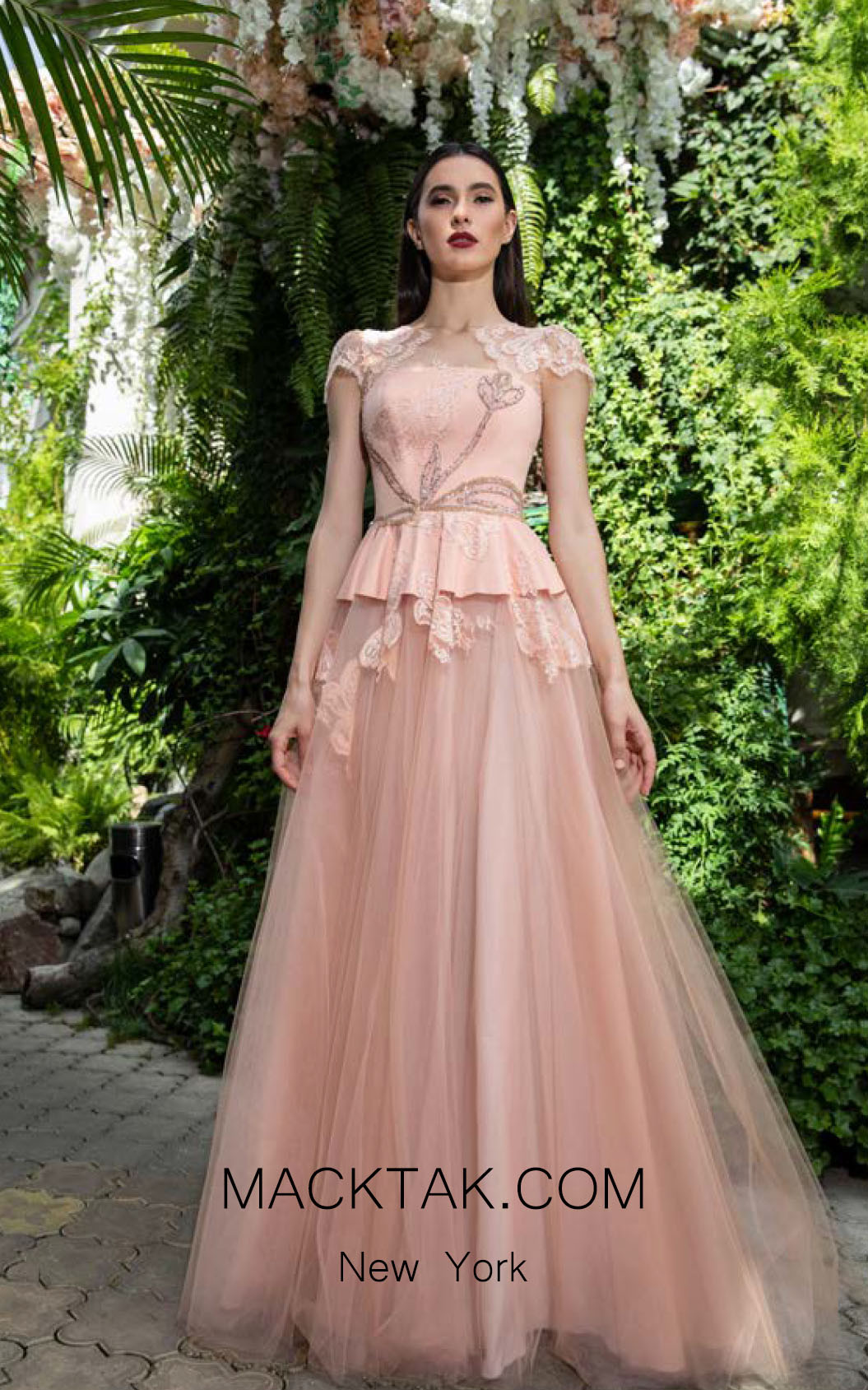 Double click on above image to view full picture
Cristallini SKA1055 Dress
Availability: Out of stock
Celebrate your night with a fantastic look at this artistic designed Cristallini SKA1055 Evening Dress. You are going to surprise everyone at the ceremony in this fabulous dress. The incredible embroidered and floral style of this dress is unique, and those who prefer a unique look are always at the center of attention.
The illusion upper body of this Cristallini SKA1055 Dress has floral embroidered patterns, a dazzling look which is the ultimate choice to look majestic. The bodice allows you to show some skin and let everybody notice a younger version of you!
The embroidered bodice of the dress is recommended to ladies with different sizes. This stunning upper body will be perfect with smoky eyes makeup and a classic red lipstick!
The snugged, pleated layer waistline of the dress elaborates on that portion and falls to a comfy ruffling long lacy skirt. Extend the beauty by wearing solid color heels.
MackTak will be with you throughout the whole time. Feel free to ask all your questions. If you couldn't find your right size or color, let us know, and it will be ready for you in no time! To ease the online shopping for you and to give you a safe experience, we offer you the best return/exchange policy. Do not hesitate to order your favorite dress. We also recommend you the price match offer, plus a 6% discount!
Glittering clutch bags are the best options to go with this dress. In this dress, you will be confident, comfortable, and finally complete. It soon becomes one of your favorites.