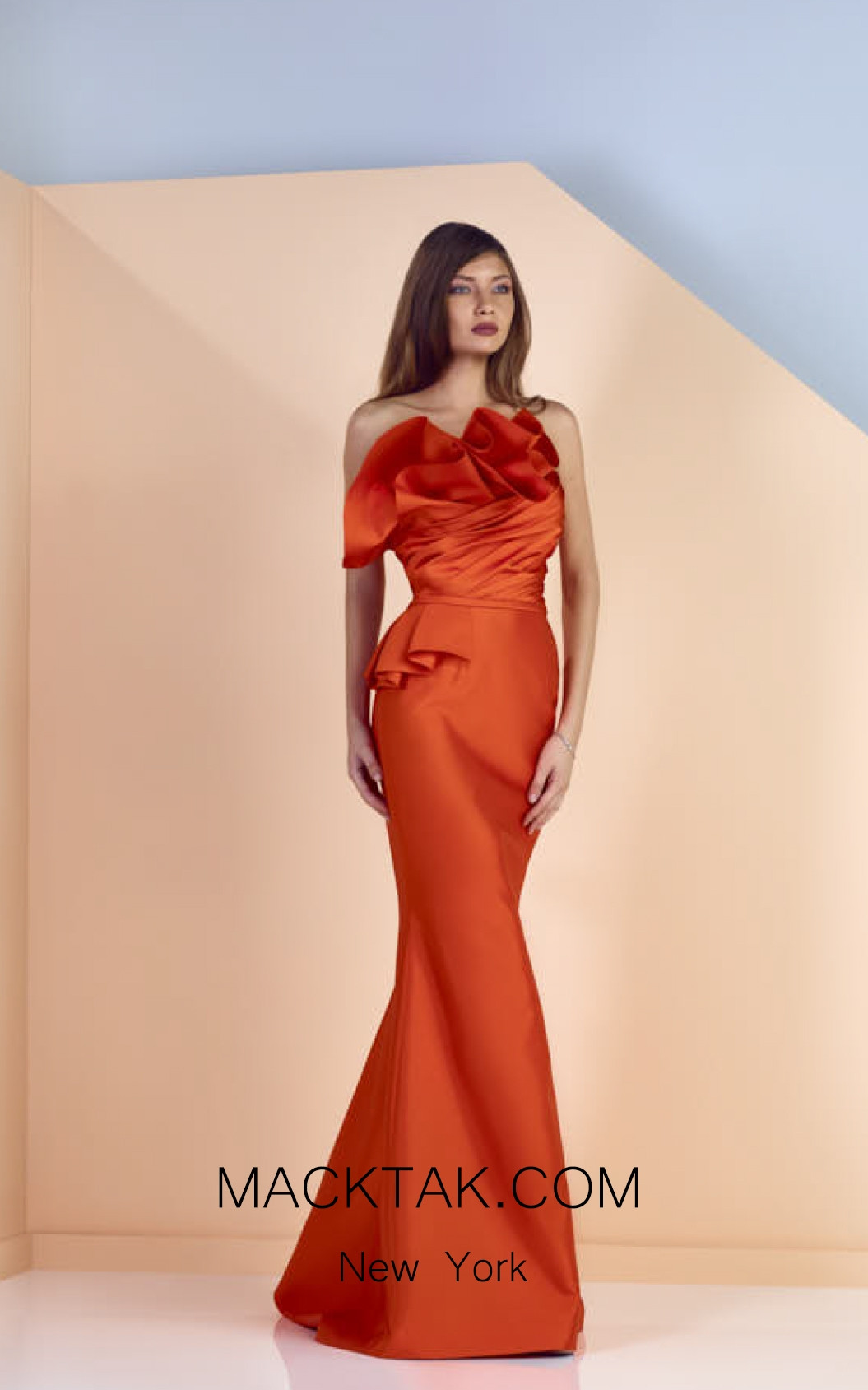 Double click on above image to view full picture
Edward Arsouni SS0125 Evening Dress
Availability: Out of stock
To dress like a perfect lady you must imagine yourself in this glamorous Edward Arsouni SS0125 Evening Dress. The beautiful figure of this dress imposes a luxury look on you, perfect to wear on any formal, fancy occasion.
Edward Arsouni SS0125 Evening Dress starts with a bold-stated bodice. Having ruffling pleated layers on the strapless bodice with its embracing tailoring gives the dress a regal silhouette.
The dress has an amazing neckline which brings more attention to the area. It is suitable for all body shapes.
Edward Arsouni SS0125 Evening Dress falls to an embraced skirt that completes its fabulous look. You can elongate the posture with the help of ankle strap heels.
The dress will look great with plunging jewelry. A neutral color clutch bag will be a safe choice for this dress. For makeup, try to avoid so many colors. warmer shades will look great on you.
MackTak will help you with all your questions. If you want to order any different sizes or color do not hesitate to contact us. Enjoy this safe online shopping for we offer you the best return/exchange policy. Keep in mind that the quality and prices are authentic here, and if you found any dress at a lower price in an authentic store our price match policy offers you 6% discounts.
If you are interested in natural simple looks, don't miss our fabulous Edward Arsouni SS0128 Evening Dress. The puffy layered waist gives the dress a popular strong look that every woman needs one!