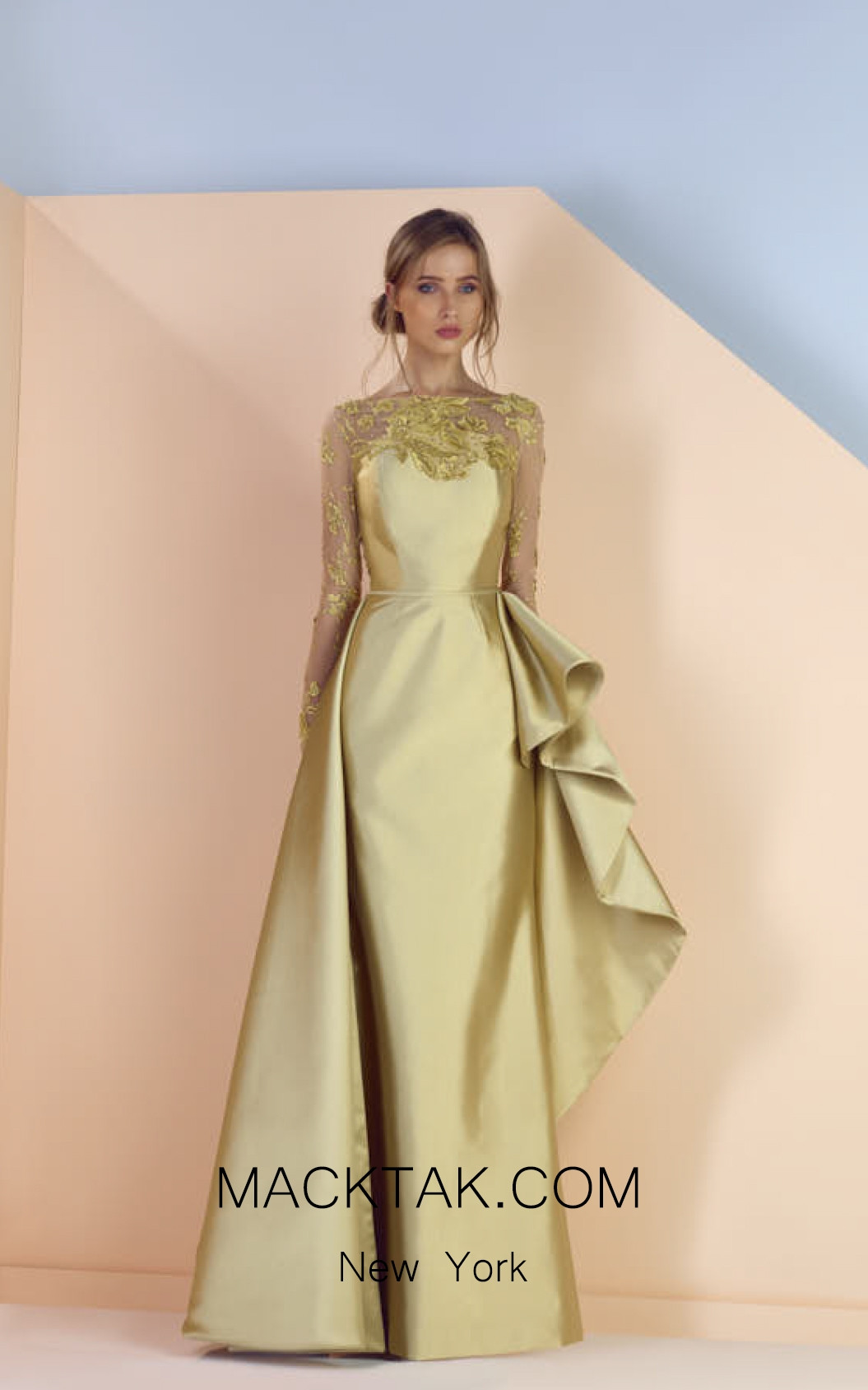 Double click on above image to view full picture
Edward Arsouni SS0167 Evening Dress
Availability: Out of stock
This Edward Arsouni SS0167 Evening Dress is one of the popular styles of this year and it was always in. This look is good on all types of bodies and that is the magic of it. If you are looking for an all-time fancy dress this is your chance.
Edward Arsouni SS0167 Evening Dress starts with a neatly embroidered bodice which is a trendy option in new collections. The embellished illusion neck is perfect with a choker or plunging necklaces. Illusion embellished sleeves of this dress are there to add a desirable flavor of royal look to the dress. The embraced upper body elongates your posture and will reduce your unwanted size issues.
The snugged wait of the dress hugs the area beautifully. It is decorated with ruffled exaggerated pleats to give the dress a special effect on the lights. It falls to a ruffled long skirt which is a positive point, for it makes the dress suitable for all sizes which out any undesirable images.
Complete the look with ankle strap heels, light-colored clutch bags, and shiny makeup. The Edward Arsouni SS0167 Evening Dress looks good with lots of hairstyles, so here are your chances for being the sun of the ceremony.
MackTak will help you with all your questions. If you want to order any different sizes or color do not hesitate to contact us. Enjoy this safe online shopping for we offer you the best return/exchange policy. Keep in mind that the quality and prices are authentic here, and if you found any dress at a lower price in an authentic store our price match policy offers you 6% discounts.
If you want the same dress with slight changes, to check out Edward Arsouni SS0166 Evening Dress. It has a regal silhouette, looking good on everyone.